---
DETAINED for more than three years without—she and her supporters insist—strong proof she committed the drug-related crimes she is accused of, Sen. Leila de Lima deserves to be released on bail, the Liberal Party of the Philippines said Monday.
"Ang tagal nang malayo si Sen. Leila sa kanyang mga mahal sa buhay dahil sa mga imbentong paratang ng mga convicted na kriminal [Senator Leila has been separated for a long time from her loved ones because of the invented accusations by convicted criminals]," said LP Vice President on External Affairs Erin Tañada.
Since her arrest on February 24, 2017, De Lima has been in detention at the Philippine National Police-Custodial Center in Camp Crame, Quezon City. "We are one with the collective and sustained appeal for the immediate release of Senator Leila de Lima through the grant of her petition for bail," he added, in a mix of English and Filipino.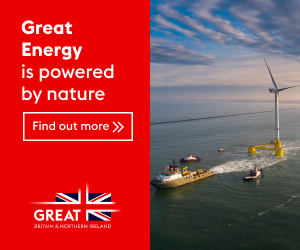 De Lima filed on June 15 a motion for bail before the Muntinlupa Regional Trial Court (RTC) Branch 166 in the case of alleged conspiracy to commit illegal drug trading, Republic Act 9165, otherwise known as the Comprehensive Dangerous Drugs Act of 2012.
"It is not just an overdue, but also a constitutional right of Senator Leila to post bail," said Tañada, who is also a human-rights lawyer.
"We trust that the Muntinlupa Regional Trial Court-Branch 205 will see through her innocence as it gives due course to her motion for bail," he added.
Throughout the years' long court hearings, witnesses themselves in their testimonies clearly manifested that there is no sufficient evidence, let alone strong evidence to prove the allegations that the senator supposedly demanded money for her senatorial campaign from a drug lord, noted the former congressman from Quezon province.
"The testimonies of the witnesses have questionable probative value for being irrelevant, hearsay, incredible, biased, and self-serving," Tañada said. As decided in the case of Padilla vs Court of Appeals, the former House Deputy Speaker said the Supreme Court had ruled that "bail is a matter of right if the evidence is not strong."
De Lima, he noted, had proven to the court that she is "not a flight risk, as reflected in her respect for legal processed, in her years in public service, her standing in society and politicsl, and her mandate as senator of the republic," Tañada said.
"The more than three years Sen. Leila has spent languishing in prison serve as a dark reminder of the administration's prosecution of its critics and the eroding human-rights in the country," he added.