As countries concentrate their efforts towards facing the COVID-19 pandemic, health authorities are also emphasizing the need to continue immunization programs despite these circumstances. Maintaining high immunization rates across all age groups is essential to protect the population. Vaccination efforts are still needed in order to prevent and control the emergence or re-emergence of vaccine-preventable diseases such as measles, polio, and pneumonia among others.
As a health intervention, vaccination helps lessen the burden on public health systems and protects the general population from exposure to infectious diseases. Without immunization services, susceptible age groups specifically children and the elderly will be most at risk of exposure to a number of other deadly diseases apart from COVID-19.
Senior citizens, 60 years old and above, in particular, are highly vulnerable due to their weakened immune systems and pre-existing health conditions. They have a greater likelihood of acquiring illnesses including pneumonia and influenza which have symptoms similar to COVID-19. Even the elderly who are considered healthy may still be susceptible to pneumonia and its consequences.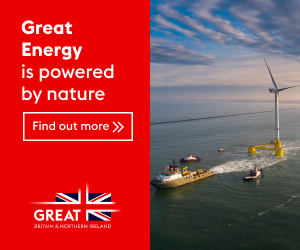 In 2016, 57,809 deaths due to pneumonia were recorded, while in 2018, pneumonia accounted for 28,952 deaths in the female population alone. The trend remains consistent in recent years where pneumonia is ranked as one of the ten leading causes of death in the Philippines.
Pneumonia is a disease which infects the lungs and is most commonly caused by bacteria called Streptococcus pneumoniae. Often, this type of bacteria can be found in the form of airborne droplets. Pneumonia inflames the air sacs of the lungs, filling them with fluid or pus, and thus causing fever, chills, cough with phlegm, and difficulty breathing. There are also other types of infections which are caused by the pneumoccocus bacteria such as meningitis, an infection on the linings of the brain. Age groups most at risk of acquiring severe cases of pneumonia are infants, young children especially those under the age of 5, and the elderly.
Immunization saves lives
One of the ways to protect the elderly from pneumonia is through vaccination.
Vaccination or immunization is among the greatest triumphs in medical history, proven to save 2 to 3 million lives a year or five lives a day. Vaccination prevents and controls infectious diseases and, in some cases, may even eliminate diseases altogether.
When at least 95 percent of a community is vaccinated, complete elimination of diseases is possible. In fact, through vaccination, the Philippines has managed to eliminate polio in the year 2000, and neonatal tetanus in 2017.However in recent years, the Philippines has experienced a sharp decline in vaccination rate from 87 percent in 2016 to 68 percent in 2019. After this decline, an outbreak of measles and polio cases were reported in the country in 2019.
Free pneumonia immunization for indigent senior citizens
The government's vaccination services are set to continue with adaptive guidelines in order to protect vulnerable age groups like senior citizens, who are more prone to acquiring pneumococcal diseases. It is also stipulated under RA 9994 or the "Expanded Senior Citizens Act of 2010" that indigent senior citizens are entitled to free vaccinations for pneumonia and influenza.
In light of the COVID-19 situation, the World Health Organization (WHO) has provided guidelines for national immunization programs, which are considered by the Department of Health (DOH) in its recent interim guidelines for immunization services amidst COVID-19.
These guidelines emphasize that immunization is a core service which must not be compromised while battling COVID-19. According to the DOH guidelines, immunization services should be continued as long as COVID-19 response measures allow, and if areas are at low risk.
Proper hand washing and disinfection must be practiced after every patient. Social distancing must be observed among patients and health care workers. Vaccination services must also be administered in disinfected and well-ventilated areas.
In the event that immunization services are not feasible and must be delayed, health care workers must have a list of patients who missed their vaccination. Catch-up vaccination activities will be put in place at once when the situation allows. More information on these guidelines may be found on the DOH website.
Maintaining or delaying immunization services will also depend on the situation of each community, the risk of outbreaks and the burden of vaccine-preventable diseases in these areas, local mandates on physical distancing, and population demographics.
Immunization in the time of coronavirus
With the interim guidelines in place, regions in the country have already made strategic plans and implementation of the government's free immunization services in communities for easier access, convenience, and safety.
DOH – Centers for Health Development in Luzon, Visayas, and Mindanao, together with their partners in the government, have already started adapting strategies such as house-to-house visits for the vaccination of children, pregnant women, and the elderly while strictly observing community quarantine guidelines.
Vaccination services are also being continued in some local health care facilities or in identified fixed immunization sites while practicing social distancing, proper hygiene and disinfection, and overall safety.
It is clear that immunization must not be neglected to avoid outbreaks of different vaccine-preventable diseases. Per guidelines, local governments must ensure that these vaccination services are administered under safe and adaptable conditions. Overall, health authorities are encouraging everyone to give due attention to continuing national immunization services so that communities may continue to control the emergence or re-emergence of other deadly diseases while battling COVID-19.