AsiaKredit, the leading digital consumer lender service provider in the country. Is projecting a significant boost in its business operations in the Philippines especially with the entry of a low-touch regime in financial transacting under the anticipated new normal. In an interview, Michael Singh, co-Founder and Chief Executive Officer of AsiaKredit shares that while their business model may not be totally immune from potential defaults as a result of economic challenges brought about by the global pandemic, digital consumer lending will certainly be "more resilient" than other counterpart industries.
Q: Given the effects of the COVID19 pandemic and the emergence of the so-called new normal even in the way people do their banking transactions, how do you think this will impact your business? Any new offers that leverage on contactless financial transactions?
MS (Michael Singh): Like almost every sector of the global economy, we have seen some impact as a result of COVID-19, but our business model has proven to be resilient. We do anticipate that this will spur greater interest and demand for digital financial products and services.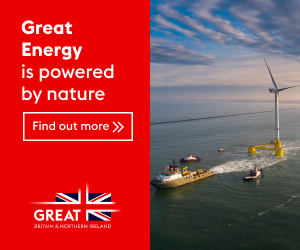 As a market-leading advocate for responsible lending, we also believe that pera247 will be well placed to build further trust with consumers and meet the growing demand.
Q: Do you have estimates by how much your business will grow post COVID?
MS: As digital financial products and services will be more convenient to access, we do anticipate a growth in demand from consumers. However, we are unable to disclose any financial projections.
Q: More and more people will be in dire need of emergency finances post COVID. How will you ensure that you will be able to manage a healthy default portfolio level?
MS: Our business is built on a strong foundation of alternative data, enabling us to better assess and price risk when providing loans to underserved consumers. The greater demand for digital financial products and services will provide us with a more complete digital footprint of the customer to refine our models for default and repayment.
While we might see an increase in default rates at first, these losses are actually an investment to a refine our risk scorecard. By gaining data and insights earlier, we can have a better understanding of the new normal faster than other providers.
Q: Do you have enough funds to cover for the anticipated increase in consumer loan demand?
MS: The recent fund raise by GoBear of US$17m is being used to accelerate our transformation into a full-fledged financial services platform. This includes expansion across three growth pillars: an online financial supermarket, digital insurance brokerage, and digital lending.
Very recently, AsiaKredit was acquired by GoBear, Asia's leading financial supermarket. The acquisition bolsters GoBear's plans to expand its business and regional reach, following its announcement in 2019 of having raised some US$80Million in fresh funding. It also accelerated GoBear's plans to drive growth through digital lending.
AsiaKredit, on the other hand, provides consumer finance products to underserved consumers in the Philippines. Through its flagship mobiles app pera247, the company has processed over 1 million loan applications via fast and convenient lines not provided by traditional banks. With robust risk management and automation, credit assessment decisions take place in minutes and time to cash disbursement in hours bringing AsiaKredit more than 100x growth loans disbursed over the last two years.