---
More government events were canceled as authorities stepped up measures to stop the spread of coronavirus disease (Covid-19).
Upon the recommendation of the Inter-Agency Task Force for the Management of Emerging Infectious Disease (IATF), the Professional Regulation Commission (PRC) canceled eight of its scheduled licensure exams originally set from March 15 to April 27.
The affected events include the Qualifying Assessment for Foreign Medical Professionals (March 14, 2020); Physician Licensure Examination (March 15 and 16, 2020); Medical Technologists Licensure Examination (March 18 and 19, 2020); Licensure Examination for Professional Teachers (March 29, 2020); Licensure Examination for Electronic Engineers and Electronic Technicians (April 1 to 3, 2020); Licensure Examination for Midwives (April 5 and 6, 2020); Licensure Examination for Registered Electrical Engineers and Registered Master Electricians (April 14 to 16, 2020); and the Licensure Examination for Pharmacists (April 26 and 27, 2020).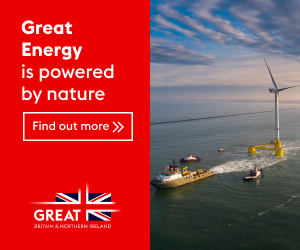 "Announcement on the new schedules of the affected licensure examinations will be posted on the PRC web site and/or PRC social-media accounts," the commission said.
The Civil Service Commission (CSC) earlier announced the suspension of the scheduled pen and paper test Civil Service Exams, which was supposed to be held on March 15, also due to Covid-19 in 66 testing sites nationwide.
The suspension affected 295,711 examiners. Of which 253,811 were supposed to take the Professional Level exam, while the remaining 41,900 were going to attempt to pass the Sub-professional test. CSC said the affected examiners can get additional information from the CSC's Public Assistance Center at (02) 8951-2575 or 8951-2576, as well as visit its official web site.
On Tuesday, the Commission on Elections also temporarily suspended its nationwide voter registration in "response to the growing threat to public health" of Covid-19.
The voter registration is set to resume on March 31, 2020. Samuel P. Medenilla
Comelec Commissioner Rowena V. Guanzon, however, stressed the ongoing overseas voter registration based abroad will not be affected by the suspension.
"There is no suspension of voter registration abroad. Therefore, we urge the public to visit our embassies and consulates," Guanzon said in her Facebook page.
As of Wednesday, the Department of Health said the number of confirmed Covid-19 cases in the country has already reached 49.