---
Two locally built nanosatellites, an anti-dengue drug and biomedical devices, a 12-horsepower single-cylinder diesel engine and an automated guideway transit for Bataan.
These are among the 20 research and development (R&D) outputs the Department of Science and Technology (DOST) is set to launch this year.
The DOST recently announced the R&D outputs and scientific services that would provide innovative solutions to address some of the country's problems in different sectors.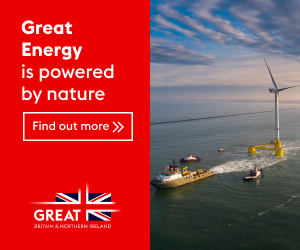 Science Secretary Fortunato T. de la Peña introduced the 20 programs, services, technologies, and innovations developed by DOST agencies and regional offices, together with various industry partners.
"The DOST would like to kick off the year 2020 by featuring 20 of our programs and technologies that we believe can make a big impact in the lives of our countrymen, and push our country to attain socioeconomic growth and development," de la Peña said in a news briefing held in Pasay City.
Called "Big 20 in 2020," de la Peña said the DOST will conduct a series of technology launches and events for the whole year, a DOST news release said.
He disclosed that they will show the practical benefits of various R&D outputs and scientific services, particularly in the areas of agriculture, enterprise technology, space science, genomics, mass transportation, development of smart cities, health and nutrition, disaster preparedness, nuclear technology, among others.
Although technology remains a vital cog in developing the economy, the Science chief noted that the Philippines needs to develop more technologies that can help improve people's lives.
In the same press briefing, Science Undersecretary for Regional Operations Brenda Nazareth Manzano said several sectors, such as the academe, local government units, regional offices and service institutes, were engaged to determine the real needs of the country in different sectors.
"We are committed to deliver to our stakeholders," was quoted by the news release.
She added that the programs and technologies can provide solutions to help local farmers; fisherfolk; and micro, small and medium enterprises improve their productivity, product quality, and competitiveness both in the local and foreign markets.
Also announced was a program called "Understanding Lightning and Thunderstorms for Extreme Weather, and Monitoring and Information Sharing," a comprehensive program on nutrition, and a partnership between the DOST and the Department of National Defense.
There will also be a nationwide tissue-culture coconut planting day, the maiden voyage of a hybrid trimaran, launching of a Science for the People book series, a concert using bamboo musical instruments, the launch of several DOST-enabled smart cities, and an exposition on innovations in disaster-risk reduction and response.
De la Peña revealed that several DOST facilities are scheduled to offer services this year, including the country's first fully automated gamma irradiation facility, and a Regional Yarn Production and Innovation Center in Miagao, Iloilo.
There will also be a tissue-culture laboratory for ornamental plants in Bulacan; opening of various science discovery centers; the Philippine Genome Center in Visayas; and several laboratories, including metrology laboratories in chemistry and biology; simulation packaging testing and green packaging laboratories; and a modular multi-industry innovation facility. Allan Mauro V. Marfal/S&T Media Service
Image credits: S&T Media Service