The Udenna Group, controlled by Davao-based businessman Dennis A. Uy, recently opened the biggest FamilyMart branch in the country at the Udenna Tower in Bonifacio Global City (BGC).
To enable customers to be productive while shopping, the management of FamilyMart has opened a coworking space that's conducive to studying, reading and basically getting things done that needs to be accomplished on the user's mobile device or laptop while shopping for items in the store. For a minimum purchase of only P250, customers can enjoy free Wi-fi, and a cozy corner in the exclusive coworking area, which looks out to the Zen garden.
FamilyMart also has expansive food offerings up to the cozy dining for people working on
coworking spaces.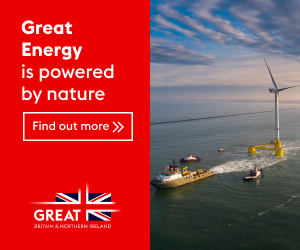 For start-ups who want to set meetings in the area, FamilyMart boasts of two function rooms, called Osaka and Tokyo, that could accomodate eight and 12 persons, respectively. Each is equipped with audiovisual facilities, making such spaces ideal for meetings and brainstorming sessions, best done, of course, over some of the store's delectable food items and caffeine boost, courtesy of FamilyMart Coffee Creations.
For the young entrepreneurs who want to relax, FamilyMart has its very own Zen garden conveniently located next to the coworking spaces. It provides busy bees a calming view when taking a break from their screens. The landscape, reminiscent of scenes from a Japanese manga, is just what anyone needs for a breather.
It also has a dedicated ramen station where tonkotsu, tantanmen, and Miso varieties are served steaming hot. For only P165, any fan of the beloved Japanese delicacy can enjoy a bowl, which even comes with a complimentary drink.
FamilyMart also made it a point to put a clean restroom within reach when the call of nature comes.
The beloved rice triangles are available at the BGC branch, along with the signature three-step unwrapping process, salmon, tuna mayo, tori mix, spam, or tinapa wrapped in a hefty layer of Japanese rice and blanketed with fresh nori for a delectable, filling snack or complete meal. It also offers donburi meals that come in Filipino food-inspired variations. The chiller, on the other hand, holds other Japanese favorites, including maki and an array of bento meals featuring pork tonkatsu, yakiniku and tempura.
Liquor drinkers are in for a treat with the store's walk-in chiller stocked with a variety of local and imported beers and other liquors. Drinks can be enjoyed from 7 p.m. onward in the dining area, or in one of the function rooms. A six-pack, consumed with some of the signature food items, would be the perfect way to end any work day.
With the capacity to accommodate up to 40 diners, FamilyMart Udenna Tower is also a dining destination. The place has enough space for customers who wish to enjoy their treats inside the store.
Some of such delicious items could be from the expanded menu of breakfast choices, including tapsilog and yang chow meals, as well as healthy options, like a variety of fresh vegetable salads and wraps. For those looking to indulge, however, there's the thin-crust pizza (supremo, Hawaiian, four cheese, pepperoni), another item exclusive to this branch.