'Do not make the Plastic Monster bigger."
This was the appeal of more than 70 children who participated in the second children's rights summit for children by children themselves held recently at Museo Pambata, Manila.
The summit, dubbed "Kabataan: Kasama sa Pagharap sa Pagbabago ng Klima," was organized by the EU Delegation to the Philippines in partnership with Museo Pambata to celebrate the 30th Year of the Convention on the Rights of the Child with a special focus on climate-change adaptation.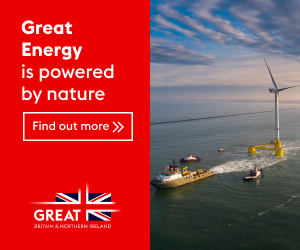 It was a no-adults summit as children were trained to re-echo what they learned about environment protection and climate-change adaptation with their fellow children aged eight to 14 years old.
Creativity, innovation and collective voice to get rid of plastic wastes all for a better environment was held following the summit.
An art installation was created by the children to ask people not to use plastic anymore.
Joshua Miguel Untalan, 11, of Antonio Regidor Elementary School, said, "We are aware of our rights and we know that we have a duty to clean our surroundings."
We just need teamwork and a concrete resolve to help protect our environment, he added.
Nilo Lucenada, 12, of CAA Elementary School, also voiced out the same concerns as Joshua's.
"We have the right to study, we have the responsibility to clean, we have the opportunity to share with our fellow children what is right and what is wrong. The use of plastic is wrong," Lucenada said.
Both Untalan and Lucenada were facilitators in the children's rights summit and have enjoined their fellow children to fill up the Plastic Monster.
Children, who comprise the next generation of stewards of planet Earth, deserve a healthy and sustainable environment.
Therefore, the proliferation of plastic waste and its leakage into the environment is a major concern because it further affects climate change.
The use of plastics, the residues of fossil fuels, should be minimized and efforts should be undertaken to come up with recyclable form of plastics.
As the first summit last year was devoted to children's rights, this year's edition has taken a notch further by linking children's rights to the right of children for a green and sustainable environment.
Chargé d'Affaires Thomas Wiersing of the EU Delegation to the Philippines said that the summit was a two-in-one event as it marked the 30th Convention on the Rights of Children and, at the same time, underscored the importance of climate-change adaptation linked to Climate Change Diplomacy Week.
Since last year, the European Union has adopted a Circular Economy Action Plan to foster a transition to a stronger and more circular economy where resources are used in a sustainable way.
The plan aims to ensure that all plastic packaging in the European market would be recyclable by 2030, the consumption of single-use plastics significantly reduced and the intentional use of microplastics restricted.
"We are committed very strongly to help uphold the rights of children, to empower them so that they are made aware of their rights and to encourage them to campaign and rally their fellow children to adapt to climate change," Wiersing said.
He said that the EU believes in the inherent trait of the Filipino children to voice out their views, to assert their rights as children, and to come up with their own action plan to have a healthy, green and sustainable environment.
The summit was comprised of a trainor's training for children facilitated in by Giovanni Seritella of the EU Delegation to the Philippines's Programme Manager for Environment, the Museo Pambata and Komunidad X.
Since October 12, some 12 children aged nine to 14 from the artistic town of Angono, CAA and Regidor Elementary Schools were trained on the basics of children's rights and what they can do to advocate for environment protection and for climate-change adaptation.
The second step was the summit, where the children, together with youth leaders from Bye Bye Plastics Philippines, shared their skills and know-how with their fellow children.
The children were encouraged to use their artistic skills to come up with tangible artworks, such as the Plastic Monster, songs and dance steps, about environment protection. They will remind all of them of the need to help save the environment, get rid of plastic pollution and learn how to adapt to climate change.
While Sweden has a Greta Thunberg, the Philippines does not have only one but at least 70 child-advocates for the environment and climate-change adaptation.