THE Department of Public Works and Highways (DPWH) has completed construction of a P245-million underpass located along Manila South Road (MSR) Diversion Road in Lucena City, Quezon.
Public Works Secretary Mark A. Villar, on Wednesday, October 23, 2019, officially opened the project to vehicular traffic with a ceremonial drive-through and unveiling of project marker.
Villar said that the project is expected to ease traffic congestion along Daang Maharlika Route, delivering faster and safer travel for motorists.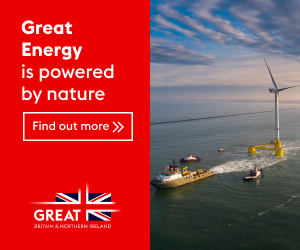 "At least 70 percent of motorists that will traverse the intersection will benefit from the completion of this project. The remaining 30 percent, on the other hand, is expected to pass through the service road," he added.
Construction works on the project, which were divided into two phases, involved concrete paving of a four-lane, 472 lineal-meter road with a 16 lineal-meter concrete bridge along Lucena-Tayabas-Mauban Port Road.
Funding of the project was covered by 2017 and 2018 General Appropriations Act , amounting to P100 million and P145 million.
Ready for 'Undas' onrush
IN a related development, the Civil Aviation Authority of the Philippines (Caap) and the Manila International Airport Authority (Miaa) are set to implement "Oplan Biyaheng Ayos: Undas 2019" with the forthcoming observance and All Souls' and All Saints' Day.
The scheme would be implemented from October 25 to November 4, in anticipation to passenger increase in commercial airports in major cities and provinces around the country.
It has been the tradition for Filipinos abroad to fly home to commemorate All Saints' Day and All Souls' Day with family members.
The aviation agencies have regularly prepared for the increase in passenger arrival during the holiday season.
Last November 2018, Caap-operated airports welcomed exactly 2,085,148 domestic and international passengers, based on their record.
Oplan Biyaheng Ayos: Undas 2019" has added security measures to ensure safe, reliable and convenient operations at all 42 commercial airports in the country.
All 12 managers of the Caap Area Centers across the country managing the 42 commercial airports have been advised that maximum deployment of service and security personnel will be observed. A "no leave and day off" policy will be implemented during the entire duration of the said operational plan.
The Caap has also coordinated with the Office for Transport Security (OTS) in charge of baggage screenings and with the Philippine National Police-Aviation Security Group (PNP-
Avsegroup) for perimeter security and surveillance.
Coordination has also been made with airlines regarding the efficient processing of their passengers, especially at the check-in counters. Travelers are also reminded not to bring prohibited items to the airport and to stow all belongings in one's carry-on baggage for faster processing at the screening checkpoints.
As advised by airlines, CAAP has also recommended that passengers must arrive at the airport at least three hours before their scheduled international flight or two hours before their scheduled domestic flight for smoother processing at the airport.
With Recto Mercene