The UP Fighting Maroons are raring to make a comeback at the UAAP Finals after a first-runner-up finish at last year's UAAP basketball finals.
With a 5-3 card in the ongoing season, the Diliman-based squad showing grit and determination with the desire to finally clinch the elusive championship title. They are also gaining more supporters who believe that they have what it takes to hoist the UAAP trophy, which they held decades ago.
Among the avid supporters who believe in the Fighting Maroons is Universal Robina Corporation Agro-Industrial Group's (URC-AIG) meat brand, Robina Farms. "We are happy to share the same values, such as passion for excellence and loyalty, with the team," shared Vincent Henry Go, URC-AIG vice president and general manager. "This season '82, we hope that they continue to strive and give their best in every game."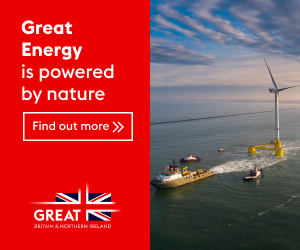 "The fact that there is a brand willing to support us makes us more determined to further improve," said Mo Gingerich, UP Fighting Maroons assistant coach. "Robina Farms has helped us in a lot of ways."
With the brand's support, the Maroons have set their eyes on the prize and are working harder to finally bring home the bacon in the ongoing UAAP season. To date, they hold the #2 position in team standings.
Robina Farms helped refurbish the team's new gym to accommodate practices. Having their own training venue allowed the Maroons to concentrate more on their practices and develop a camaraderie that helped them become more familiarized with each other.
UP Fighting Maroons has already undergone massive training and exposure in international tournaments. Also, the addition of new recruits, including Kobe Paras and Ricci Rivero, are also seen to revitalize the young team, as they are expected to help lift the Maroons to UAAP glory.
"In terms of support, in whatever way, it has been non-stop," expressed Janjan Jaboneta, UP Fighting Maroon student-athlete on his last playing year. "Whether we win or lose, the Robina Farms family has always been there. It is clear to us that aside from winning, they also want us to have a holistic growth so we will always give our best and win not just on the court but also in life."
Robina Farms is a unit of Universal Robina Corporation's Agro-Industrial and Commodity Foods Group (URC-AIG). The brand guarantees homegrown and family-safe quality meat to Filipino households. All Robina Farms' products have no antibiotic residue and are free from hormones to provide more nutritious and safer products.