AFTER declaring a National Dengue Alert due to the increasing number of cases observed in several regions, the Department of Health (DOH) reported a total of 5,744 dengue cases in just one week.
The DOH reported over the weekend that dengue cases from June 30 to July 6 were 22 percent higher than last year's 4,703 cases. The total number of dengue cases around the country has climbed to 115,986, with 491 deaths reported.
The most number of dengue cases were recorded in Western Visayas region with 15,826; followed by Calabarzon with 12,780 cases; Soccsksargen with 9,572 cases; Northern Mindanao with 9,354 cases; and Central Visayas with 9,259 cases.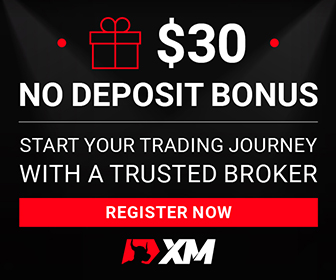 Red Cross action
Philippine Red Cross (PRC) Chairman Richard Gordon ordered the immediate deployment of emergency medical tents to assist in the overflow of patients in Iloilo due to rising dengue cases.
Earlier, Gordon received a request from Health Secretary Francisco Duque III to support the government's efforts to address the rising health problem.
Four sets of emergency medical tents were deployed from the PRC warehouse in Subic and were expected to arrive in Iloilo via ferry last Saturday, while another four sets were deployed via a C130 on Sunday.
"PRC's medical tents will help decongest the overloaded wards and provide comfort to the patients and their families. Similar to how we addressed the measles crisis earlier this year, we will continue to work with DOH to identify and fill the needs in the most affected communities," Gordon said.
The Red Cross also ensures the availability of blood for dengue patients in its blood center in Iloilo and nearby blood service facilities. PRC ambulances and welfare desks are also ready.
PRC's community health volunteers also intensified their information dissemination drives to encourage Filipino families to do the "4S" of dengue prevention—search and destroy, self-protect, seek early consultation and say yes to fogging.
"Dengue destruction should be done before it started. Let's observe proper personal hygiene and keep our surroundings clean to steer away from these diseases," Gordon added.
Dengue summit in Taguig
Taguig held a Dengue Summit as a proactive response to dengue.
Despite the low dengue attack rate in the city, the local government of Taguig held a Dengue Summit from July 17 to 19 to increase awareness about the disease and how to prevent it from spreading in the community.
Barangay officials from Districts 1 and 2 and representatives from DepEd-Division of Taguig City and Pateros learned more about the roles of Aksyon Barangay Kontra Dengue (ABKD) in the community, the importance of ovicidal and larvicidal traps, and integrated vector management, among others, during the event in Antipolo.
"Even before DOH's declaration of a national dengue alert on Monday, the city has long been planning for this Dengue Summit to gather all barangays officials because you have a crucial role in fighting this viral disease in the community," Mayor Lino Cayetano said during the last day of the summit in Antipolo, Rizal.
DOH-Calabarzon
The DOH-Calabarzon (Cavite, Laguna, Batangas, Rizal, Quezon) meanwhile, has issued a Dengue Alert Response and Emergency Management of Cases to all Provincial Health Offices (PHOs), City Health Offices (CHOs), Municipal Health Officers (MHOs), Dengue Prevention and Control Program Coordinators, Provincial Department Of Health Office (PDOHO) and other concerned units in the region.
"This is in support of the declaration of Health Secretary Francisco T. Duque on the National Dengue Alert due to the continuous increase of dengue cases in various regions including Calabarzon," Regional Director Eduardo C. Janairo said.
Janairo added, "In line with this, we'll be assisting local government units [LGUs] through the Provincial Department of Health Offices (PDOHO) in every province in the conduct of anti-dengue activities such as the implementation of the enhanced 4S strategy."
In addition, the regional office will also intensify the health education and awareness campaign against dengue by conducting community assembly, meeting and distribution of IEC materials.
Janairo added that a Dengue Task Force in the LGUs will also be reactivated including the Dengue Fast Lane in all government and private hospitals.
"We will be prioritizing areas for community-based intervention to control dengue vector such as areas where there is clustering of dengue cases, occurrence of an outbreak in the past year, recent dengue-related deaths, vector indicators and presence of cases in schools and hospitals." he disclosed.
He said they will also send Disease Surveillance Officers to investigate and validate reported dengue cases, especially the Dengvaxia vaccinees who have signs and symptoms of dengue.
"There is still no vaccine for dengue. The best way to prevent dengue virus infection is to take the necessary precautions to avoid being bitten by mosquitoes and consult a doctor immediately if suffering from a high a fever," Janairo advised.