OURSELVES THE ELVES
Self is the Universe
THE name Ourselves The Elves seems like an attempt at self-deprecation. However, once the Pinoy indie foursome starts playing, they set aside their self-consciousness, electing instead to let their music do the talking.
By the sound of their sophomore release, the band actually stands taller than the competition in squeezing out fresh sounds from guitar-driven rock. True, the guitars occasionally recall influences from The Smiths' Johnny Marr and a clutch of '70s folk rock greats, but in the company of Aly Cabral's ethereal vocals, the combination packs its own distinct attraction.
Sariling Duwende/Inner Faerie opens the new album with thatringing chords-ethereal singing blend. Toe-tapping folk rock meets aching sentiments in Shellfish, soul boosts the pop-rock disposition of Spinal Crack, while That '70s Song ups the volume a notch above the rest.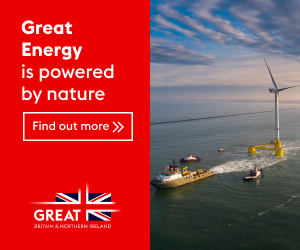 Then, wonder of wonders, these indie heads pull out their inner Meghan Trainor to give D.I.C.K. (Daddy Issues Cursed Kids) a retro-future makeover currently on heavy rotation in History Channel's alien conspiracy series Project Blue Book. The band reprises the feeling two tracks later in the back porch swing of Sweet Sally.
Somewhere along the way to the whiz-bang electronica of the title track, Cabral sings about losing her head. Ourselves The Elves must have listened to their own advice and triumphantly produced a record that displays their real strengths.
CALEBRAL
Basurock
BAD album title alert! "Basurock" doesn't exactly inspire confidence that oddly named band Calebral has something good to offer—and on a double CD at that! Garbage in, garbage out, anyone?
Suckers to supposedly subliminal advertising will have the last laugh. You see, Calebral has been strip-mining the elastic boundaries of hard rock, punk and Pinoy rock so that on their fifth and newest album, they've hit upon a motherload of glittering gems that should incite the spawning of the next generation of metal and OPM pop fans.
"Basurock," despite its icky connotation, is among the finest double albums in Pinoy rock ever. To argue, most other OPM artists release double album collections of their greatest hits or of their live performances. Calebral's "Basurock" isn't composed of recycled materials though: it features new songs and new collaborations, and none of them stink at all.
One or two comparatively slow tunes may not appeal to snotty rockers, and they're part of the package like some sort of pit stops before the band launches into another set of hot-rod scorchers. One such softer track, Strawberry, is deftly delivered with subtlety and beguiling surprises that can move hearts of stone. Crackpot Dissension goes for lounge-like South Border—with iron balls.
The tough rocking majority ripples with amped-up intensity, which nevertheless allows moments of clarity to shed light on the subjects of love and loss, emotional turmoil and ugly truths about living in the now. Kurdun and Fall From Grace are a pair of post-punk Juan de la Cruziads. Sugar Daddy proudly wears its Siakol badge, while Gawin Nating Masaya and Tapos na Tayo constitute Trojan horses meant to reel in unwary mainstream listeners to "basurock." Their cumulative effect is utterly compelling.
BOB MOULD
Sunshine Rock
A QUARTER-century separates this year's pop-rocking Bob Mould from his original mothership, the great American band Husker Du—bad-assess from America's Midwest who augmented the harsh hardcore punk of the sprawling cities with the enduring melodicism of power pop.
Like most unconventional '80s wayfarers like The Replacements' Paul Westerberg, Bob Mould remains true to the rock and roll ethos that shaped his early musical life. They both fashion slam-bang songs founded on hooks. He diverges a bit by creating more powerfully built anthemic rockers.
The sound of Sunshine Rock comes from a long line of smart, attractive originals beginning with his days with Sugar. Each new song can viewed be seen as a reboot of an earlier version, probably now on its iteration 6.0.
That's okay. No matter its previous lineage, today's I Fought, What Do You Want To Do With Your Life? and Sunny Love Song will see young and old punks bouncing off the wall. There's an obligatory slow rocker in Camp Sunshine and a new wave indebted track in The Final Years.
We should all welcome some sweet ferocity in our lives. Each time out, Bob Mould is your dependable provider of tender aggression.
MØ
Forever Neverland
AFTER a sketchy opener, Danish pop star MØ pirouettes quickly into the faux tribal beat of Way Down, wrapping the listener in its tight, dance friendly embrace. By the third track I Want You, the catchy hooks unfold as the beat moves from steady to frenetic, going into the chorus, then back to the next cycle of tunefulness.
The energy tapers off with Blur, which really reveals that the Danish Euro-pop formula is a cascade of one big hook after another. Nostalgia, Red Wine and West Hollywood showcase the method in full bloom, and despite the rather emotional ambiguity in MØ's singing—her delivery and pacing never changes whether she's evoking happiness or sadness—each cut flows without memorable distinction from track-to-track.
Forever Neverland is an international chartbuster, and MØ may be the next Rhianna.
Watch the latest Danish superstar ascend to global prominence when she takes the spotlight at the New Frontier Theater on April 15.