Mövenpick Resort & Spa Boracay is inviting guests to start the New Year in the best possible way, with a rejuvenating beachfront break including soothing spa treatments and an array of activities for all ages.
Nestled directly on the soft sands of Punta Bunga Cove, on Boracay's exclusive northwest tip, Mövenpick Resort & Spa Boracay is a haven of tropical tranquillity with extensive wellness and children's facilities.
Sagay Spa, features a full menu of treatments designed to "refresh," "restore," "rejuvenate" and "regain." Guests can tailor therapies to suit their own specific wellness needs, with a wide range of massages, body scrubs, facials and beauty treatments.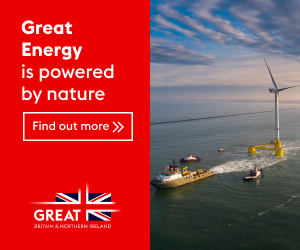 Locally inspired spa therapies include the signature 90-minute Sagay Regenerating Ritual, which uses seashells from the Visayan Sea, a 90-minute Hilot Ritual, which takes advantage of the ancient healing properties of warm tuba-tuba leaves, and even state-of-the-art Winback therapies, which harness radio-frequency currents to stimulate the body's natural healing response, rejuvenating the body at a cellular level.
While parents are embarking on their "New Year, New Me" philosophy, kids can enjoy a fun-filled start to 2019 with a series of dedicated activities. At the Little Birds Club, children can learn new skills such as hair braiding, cupcake baking or kite making, while also discovering a full schedule of healthy outdoor activities.
Under the Mövenpick Family program, parents can rest assured that their children's needs are taken care of, with baby cots and children's bathroom amenities available free of charge upon request.
"At Mövenpick Resort & Spa Boracay, we want to ensure that all guests—young and old—are able to start 2019 in the best possible way. The New Year is a wonderful opportunity for families to reconnect and make moments together. Parents can recharge their batteries after a stressful festive period and children can have fun learning new skills and making new friends. Our aim, as always, is to create magical guest experiences that will live in the memory for many years to come," commented André Brulhart, general manager, Mövenpick Resort & Spa Boracay.
Mövenpick Resort & Spa Boracay attracts couples and families alike for revitalizing and relaxing breaks by the sea. On a spectacular 200-meter-long stretch of sandy beach, this idyllic upscale resort features a magnificent 3,300-square-meter, multilevel swimming pool, water sports, a fitness center and yoga classes, plus the Sagay Spa, Little Birds Club and a choice of seven exceptional F&B outlets.