THE National Economic and Development Authority (Neda) disclosed that more than half of the administration's flagship projects are now in the implementation phase and on track to being completed either by 2022 or a few years after the President steps down from office.
Neda Undersecretary for Investment Programming Jonathan L. Uy recently told reporters that 44 of the 75 flagship projects are in various stages of implementation as of the end of October.
Uy explained that project implementation means projects are undergoing budgeting or funding, detailed engineering and development (DED), procurement and/or construction.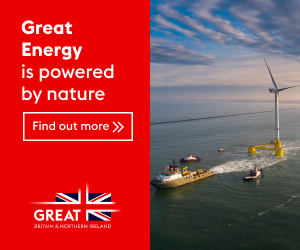 This, as Socioeconomic Planning Secretary and Neda Director General Ernesto M. Pernia said some of the flagship projects' economic internal rate of return have also passed the social discount rate of 10 percent. The EIRR indicates the economic viability of a project. Some key projects he ticked off had EIRR of from 12.2 to over 21 percent.
As approved in June 2017, Uy said 56 projects were under development. "As of October 2018, there were only 24, so we have graduated 32 projects beyond development and [are now] under implementation, under budgeting, funding, DED, procurement and construction. From 19 in June 2017, we now have 44 projects undergoing implementation," Uy said.
In his year-end briefing, Pernia said that, as of end-November 2018, at least 35 out of the 75 infrastructure flagship projects have been approved by the Neda Investment Coordination Committee (ICC) and confirmed by the Neda Board. These have a total investment requirement of P1.54 trillion.
Pernia also said that 31 projects are expected to be approved by the Neda Board upon the recommendation of the ICC. In terms of project timelines, they expect 31 projects to be completed by 2022.
The Neda chief said the remaining 44 projects will be completed beyond this administration's term but may commence implementation during this administration.
"The government is making definite progress in its massive infrastructure program, we all know as 'Build, Build, Build.' We are certain that the government's efforts will pay off and we will see improvements in the state of the country's infrastructure over the medium-term," Pernia said.
However, in a briefing in September, Pernia said 32 flagship projects will be completed within the President's term. Around 43 projects, meanwhile, will be completed after 2022.
The Neda chief underscored the above-hurdle EIRR of certain key projects. For Mindanao Railway, for example, Pernia said, "the EIRR we computed is at 12.2 percent, while the Estrella-Pantaleon Bridge has an EIRR of 16.1 percent."
For other projects such as the New Cebu International Container Port, the EIRR is at 20.1 percent; and the Panguil Bay Bridge Project, which aims to connect Tangub City in Misamis Occidental and Tubod in Lanao del Norte, has an EIRR of 21.4 percent.
Pernia said the Clark International Airport Expansion project has also passed the hurdle rate with an EIRR of 20.6 percent.