SHARM EL-SHEIKH, Egypt—Addressing mental health and healthy aging through greening of cities; organizing information systems on diseases and state of biodiversity in emerging disease hot spots; and listing and mapping endangered medicinal and nutritional species were among the immediate joint interventions for human health and biodiversity recommended by officials and experts in both sectors from that the Asean member-states.
This was reported in a statement read by Dr. Theresa Mundita S. Lim, executive director of Asean Centre for Biodiversity (ACB), during the Roundtable on Mainstreaming Biodiversity in Health at the ongoing United Nations Biodiversity Conference in Egypt.
Highlighting the importance of biodiversity in human health, Lim mentioned the experience of Singapore, which shows that biophilic cities contribute to better health and well-being. (Biophilia is defined as the urge to affiliate with other forms of life.)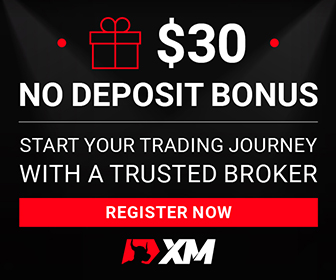 "In marine ecosystems in the Asean region, there are shellfishes that produce substances that have the effect of painkillers that are more powerful than morphine, but without being addictive. Some marine products are also being explored as cures for various types of diseases and, potentially, for cancer," Lim added.
Lim said the biodiversity in the Asean region continues to decline at an alarming rate.
"The link between biodiversity and human health needs to be better communicated and understood. Strengthening collaboration between health and biodiversity sectors is an important step in making sure that biodiversity is protected toward a healthy Asean community," Lim said.
ACB also reported that more than 16,000 species of plants and animals in the Asean forests, inland waters and marine ecosystems provide the variety of sources for food and balanced nutrition needed by indigenous peoples and local communities.
The UN Biodiversity Conference's Roundtable on Mainstreaming Biodiversity in Health discussed national experiences on strengthening biodiversity conservation for nutrition and well-being, and traditional use of medicinal plants; developing national portfolios on air quality, water and sanitation to reduce negative health impacts; combatting malaria, including through tools that require biosecurity measures; and the importance of raising awareness of biodiversity within the health sector, among others.
Lim said the Asean recommendations emerged from a recently concluded regional workshop on human health and biodiversity, which was organized by ACB in partnership with the Convention on Biological Diversity (CBD) Secretariat, the World Health Organization, UN University's International Institute for Global Health and the European Union. The workshop also identified opportunities to incorporate biodiversity in Asean regional policies and action plans to address malnutrition and antibiotic resistance.
As Asean's response to biodiversity loss in the region, ACB is taking part in the ongoing UN Biodiversity Conference and will be hosting a side event, titled "Mainstreaming Biodiversity toward a Resilient Asean."
It will be held on November 26, which will share the results of the series of biodiversity mainstreaming workshops and dialogues conducted by ACB, and discuss how biodiversity conservation is being integrated into other sectors, such as agriculture, business, infrastructure and urban development.
ACB also reaffirmed its partnership with the CBD Secretariat through a Joint Work Plan signed by CBD Secretariat Executive Secretary Dr. Cristiana Paşca Palmer and ACB Executive Director Lim during ACB's press conference at the UN Biodiversity Conference on November 21, focusing on "Investing in Biodiversity for the Future: the Asean Way."