WHILE it has yet to receive a confirmation order declaring it the new major telco player on Monday, Mislatel Consortium has three months to complete all necessary permits, licenses, and securities before being officially awarded the third telco license and the accompanying frequencies.
Acting Secretary Eliseo M. Rio Jr. of the Department of Information and Communications Technology (DICT) said the National Telecommunications Commission (NTC) should be able to grant the confirmation order to Mislatel on November 19, per the timeline set in the terms of reference for the third telco search.
"They will be given the confirmation order, then they will have to go through the post-qualification process," he said via phone interview on Sunday. "It means that from being provisional, Mislatel now becomes the new major player." Rio said the post-qualification process involves: forming the official company through the Securities and Exchange Commission, getting necessary approvals from the Philippine Competition Commission and the National Economic and Development Authority; and most important, posting the performance bond, which, in Mislatel's case, is P25.7 billion.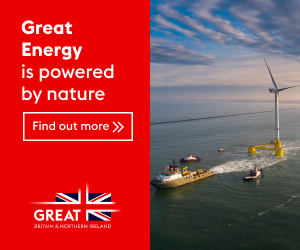 "Only then can we give them the certificate of public convenience and necessity and the frequencies for them to operate. They will be given a maximum of 90 days to finish this," he said.
Mislatel—led by Udenna Corp., Chelsea Logistics Holdings Corp. and China Telecom Corp. Ltd.—was the only compliant bidder at the November 7 auction for the third telco license.
Hopefuls that failed to qualify were Philippine Telegraph and Telephone Corp., and Luis Chavit C. Singson-backed Sear Telecommunications Inc.  The two disqualified parties sought a reconsideration of their defective bids—PT&T lacking a technical capability certificate and Sear's absent participation bond—but were rejected for lack of merit.
Both companies also sought Mislatel's disqualification, claiming that the consortium used Mindanao Islamic Telephone Corp.'s alleged defective and exclusive congressional franchise to clinch for the third telco spot.
PT&T went as far as the Supreme Court on Friday to plead for its cause.
However, Rio said his group is confident of meeting its timelines for the selection process.
"They did not follow the process, which involves the proper appeal before the NTC en banc. Instead, they went directly to the Supreme Court, and in doing that, they committed what is called forum shopping, which is not allowed," he said.
Rio said his agency is generally glad to near the end of the third telco search, as this could help to improve the quality of the country's Internet—considered one of the worst in the region, based on third-party surveys.
"Mislatel made a commitment to greatly improve our telecommunication industry that can bring us on a par with Singapore and is putting a hefty performance bond if they fail in [their] commitments in a five-year period," he said. He noted that neither Globe Telecommunications Inc. nor Smart Communications Inc. made such commitments in their more than two decades of operation.
"They never posted any performance security. For the first time in our history, we required a new telco player to come up with time-bound commitments and put their money where their mouth is," Rio said.
Mislatel committed to initially cover 37 percent of the whole Philippines with a minimum Internet speed of 27 Mbps through a P150-billion capital and operational expenditures budget.  Based on the terms of reference for the third telco selection, companies must exceed the following minimum levels of service for the first year: 10 percent of the population, 5 Mbps speed and a P40-billion capital.
Mislatel's five-year commitment entails P257 billion in total money spent, which should provide for a 84-percent coverage with a minimum Internet speed of 55 Mbps.
Both Globe President Ernest L. Cu and Smart Chairman Manuel V. Pangilinan painted this as a faraway dream, as the two incumbents worked on their network for decades before effectively providing mobile Internet services to Filipinos.
They also said the entry of the third telco won't greatly impact their margins, even as Fitch Ratings noted pressures on capital expenditures and revenues given that the new player is expected to enter the battle through a price war.
"We use the same equipment, and we go through the same permitting process," Cu said.  For his part, Pangilinan said the effect of the third telco "depends on how fast it can build its infrastructure."   Rio painted a rosier picture for the third telco. However, he noted that given the magnitude of commitments, Mislatel must work with smaller players to successfully deliver them.
"One of the best ways Mislatel can comply with its commitments is to use all existing facilities and services of the other small players, like the tens of thousand kilometers of fiber-optic cables of PT&T and Converge ICT, the satellite network of Chavit Singson's Sear, the fiber on air of Now, etc.," he said.  Thus, the third telco will spur business for small telcos and last mile links.