THE Department of Trade and Industry (DTI) has intensified its investigation of steel manufacturers using the induction furnace method, amid reports of substandard products from these manufacturers that pose serious safety hazards.
In a radio interview, Trade Undersecretary Ruth B. Castelo said there is no let-up in their investigation of these steel companies on the heels of an Asean advisory to ban the use of induction furnace for steelmaking.
"We confiscate substandard materials. We test them on the spot, weigh them and measure their size. We also check on their labels…and issue notice of violation," Castelo, who also heads the DTI's Consumer Protection Group, said.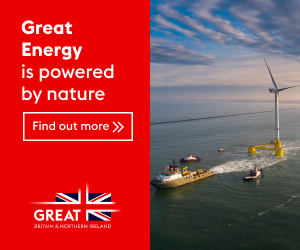 "We have two procedures in our investigation. It could be direct from small retailer and then go up to its supplier or from the supplier to where they distribute…so we're working on it as a whole approach," she said, adding that she has even visited an induction furnace plant.
Steel manufacturers using induction furnace has formed the group Philippine Induction Smelting Industry Association, which counts among its members Real Steel Corp., Wan Chiong Steel Corp. and Melters Steel Corp. that are all based in San Simon, Pampanga; Metro Dragon Steel Corp. in Caloocan City; and Davao Mighty Steel Corp. in Davao City.
The Asean Iron and Steel Council (AISC) had earlier issued a warning on Asean member-nations about the use of induction furnace, which it described as an  "obsolete and outdated machinery" as these have already been banned in China, raising concerns that Asean will become a dumping ground for these equipment.
The AISC said that the adverse impact from the use of induction furnace could arise from "production of substandard-quality steel products, which could pose safety hazard as construction materials."
Castelo noted that the DTI will soon wrap-up its investigation on the use of induction furnace even as she cautioned consumers who are buying construction materials to be vigilant and at least look for the labels on the steel products that they purchase.
"Our consumers may not know if the construction materials that they're buying passed our standards but they should at least be aware of the labeling so that they know who are the manufacturers of these products," she said.
In its paper, the AISC explained that unlike steelmaking using the electric arc furnace process, induction furnace lacks refining capability to remove harmful elements in liquid steel. "It has been reported that 90 percent of the rebar produced in China with the induction furnace process were substandard with poor mechanical property in elongation and strength which could easily fracture during application," the group said.
In a Senate hearing, the local Philippine Iron and Steel Institute also called for the ban on the use of induction furnace for steelmaking due to the dangers it poses to consumers and the local Philippine industry, as well.