BORACAY ISLAND, Malay, Aklan—The interagency Task Force Boracay is targeting to have some 5,000 rooms available by the time this popular resort island wakes up from its "beauty rest" on October 26.
In a brief interview with the BusinessMirror, Task Force Chairman and Environment Secretary Roy A. Cimatu said 1,000 rooms will be made available each day during the government's dry run for the island, from October 15 to 25. "By October 26 we will reach 5,000 rooms; first day [of the dry run], 1,000 rooms; second day, another 1,000; third day, another 1,000 rooms, and so on."
He added that each hotel participating in the dry run "will be given a quota. Let's say 200 [guests] for one hotel, we will able to test them. Another hotel, another 200 guests." So far, the Department of Tourism (DOT) has accredited only 25 resorts with some 2,000 rooms based on submissions to them by the Department of Environment and Natural Resources (DENR) and the Department of the Interior and Local Government (DILG) of compliant establishments.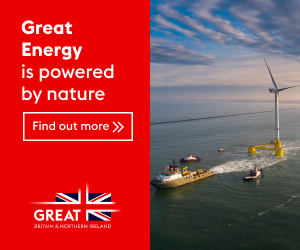 The DENR has said it has 31 fully compliant hotels out of 81 that have been identified for reopening by October 26.
In a separate interview, DILG Officer in Charge Eduardo M. Año said that out of the 2,500 facilities checked by his agency, "890 are compliant. Out of the total 430 hotels, 225 are compliant.
"When we say 'compliant,' this means they have the mayor's permit, building permit, fire safety inspection certificate, sanitary permit and Pag-IBIG membership for their workers."
He said the hotels still have to be accredited by the DOT, and expressed confidence more accommodations will be announced by October 15, the start of the dry run. "Some of them are already 95-98 percent compliant [with the DILG/DENR permits]."
He stressed that the processing of permits, clearances and accreditations will be "continuous. It doesn't mean that just because October 15 has passed, you won't be able to open your establishment. [We will process your papers] until you complete all your requirements."
Año, however, railed against "stubborn rich establishments," which refuse to file their papers and submit their requirements for reopening. Mentioning a large chain of beachfront resorts, he emphasized, "No! They're not on our list [of compliant establishments]. They cannot operate, if they are not compliant. That won't work for us. This is the law; nobody is above the law." Hinting that he is aware that the resort chain's owner is trying get his establishments reopened by October 26 using his political connections, Año retorted: "He should get a padrino; he can make his request through Xi Jingping or Trump!"
Government sources also noted that they had yet to see a resort affiliated with a foreign chain of hotels on any compliant list. "Although we are aware they are already writing guests and booking visitors," the sources disclosed.
Under the reopening guidelines of the task force, hotels and resorts need to pass the requirements of the DILG, secure their environmental clearances from the DENR, then secure their accreditation from the DOT. Beachfront resorts with 50 rooms and above, for instance, need to build a sewerage-treatment plant.
The task force met on Friday afternoon to approve several environmental and reopening guidelines, including the prohibition of beach beds within the 30-meter easement on the white beach; no smoking in public places; no drinking of alcohol while walking on the beach; banning of fireworks before 9 p.m.; among others.
Image credits: Stella Arnaldo