AS a preventive measure, all sewer lines, including those owned by the Boracay Island Water Co. (BIWC) at the famed white beach on the world-renowned Boracay Island, will have to go sooner or later.
Environment Secretary Roy A. Cimatu is firm in his plan to condemn the BIWC sewer line, a senior official of the Department of Environment and Natural Resources said. These sewer lines were established a long time ago with the approval of the Philippine Tourism Authority, now called Tourism Infrastructure and Enterprise Zone Authority, DENR documents revealed.
Cimatu has signed an order canceling all the environmental compliance certificates (ECCs) held by establishments on Boracay Island.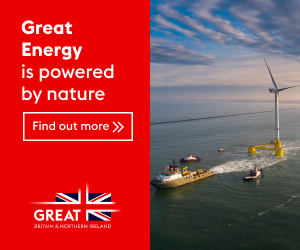 In an interview, DENR Undersecretary for policy, planning, international affairs and foreign-assisted projects Jonas R. Leones said the order justifies the policy to require all establishments, whether they are residential, commercial or mixed residential-commercial buildings used for tourism purposes, such as hotels or resorts, to put up their own sewage-treatment plants (STPs).
"The pipe of the BIWC is small and old, [which] is why Cimatu wants it condemned," Leones told the BusinessMirror. "All pipes connected to it will also be cut and condemned because, in the future, it might leak, or worse, burst. If that happens, we will have a major water pollution problem again."
Exemptions
BUT, on July 16, Cimatu issued an order exempting small businessmen with establishments that have five rooms and below, including those in the beachfront, from the policy requiring the construction of STPs.
Those with small establishments may secure a certificate of exemption from the DENR or apply for a discharge permit for proper monitoring. Either way, they need to be inspected and must apply and secure approval of the DENR.
DENR Region 6 Director Sophie T. Manuel said the agency has set August 15 as the deadline for submission of application for permits and for registration as hazardous waste generators. That's also the deadline for the submission of necessary documents for the lifting of the ECC suspension. Applications may be submitted to the National Task Force based at Casa Pilar Resort Boracay. All permits will be issued on or before September 15, 2018, according to Manuel.
Appeal
IN an earlier interview, Leones said that any conflict that may adversely slow down the ongoing rehabilitation may eventually lead to a delay in the scheduled reopening of Boracay in October.
Leones was reacting to news that the Boracay Foundation Inc. (BFI) appealed to the DENR to reconsider its policy requiring resorts, hotels and other similar establishments on the island's main beachfront to build their own STPs or clustered STPs.
The appeal was for Cimatu's order issued through Memorandum Circular 2018-06 dated June 26, 2018.
In their letter, the BFI said the DENR should implement existing laws and compel all water utilities operating and supplying water in Boracay to be responsible for treatment of wastewater. The BFI said these utility firms should set up a sewer network and STP instead of requiring business establishments to have their own STPs.
The BFI said all water providers have the obligation to treat the water they provide and not to transfer this responsibility to the water consumers.
"Requiring all establishments to build their own STPs and treat water at the source, when there is a properly functioning centralized sewer network, is in contradiction to existing laws," the BFI said.
Burden
THE BFI warns that allowing establishments to build individual STPs would give additional burden to DENR, which has to monitor their compliance.
Sought for reaction, Leones said establishments already connected to sewer lines need not put up their own STPs. However, in the case of establishments near the shores, including those connected to the BIWC sewer lines that would soon be condemned, construction of STPs will be a must under the law, he added.
"That's why the DENR secretary had issued an exemption for small businessmen."
Leones added that even establishments in areas that are not yet developed or have no sewer lines to connect to must comply with the Clean Water Act, which requires the construction of an STP.
"Remember that the water pollution was caused by the direct discharge of wastewater into the environment, some directly into the beach area," he said.
Leones said the policy applies to all establishments near the shores on the island.
"In other areas [near beaches], there is still no sewage system, that is why we want to require all establishments near the shores to have their own STPs," he said.
Common
THE DENR wants all establishments with 50 rooms and above to have their own STPs, while those with 49 rooms and below to form a cluster and have a common STP.
He said the policy is consistent with the policy of the local government of Malay, Aklan, which has jurisdiction over Boracay Island.
For establishments inland, he said many establishments are still not connected to BIWCs sewer lines. Boracay TUBI, the other private water contractor operating on Boracay Island, has sewer line of its own but practices desludging.
"For those connected to the BIWC, it is okay not to have their own STPs," Leones said. "The policy requiring STPs apply to those that are not connected, whether there is an existing sewer line in their area or not."
Image credits: AP/Aaron Favila