Story & photo by Stephanie Tumampos
There are thousands of religions in the world. Christianity, Islam, Hinduism and Buddhism dominate, with roughly 12 percent left for other religions and 14 percent for nonbelievers.
A demographic study conducted by the Pew Research Center, a nonpartisan fact tank on issues and trends, said that in 2050, the Muslims will nearly equal the number of Christians worldwide, India will still retain a Hindu majority and Buddhism will still be the same size as it was in 2010.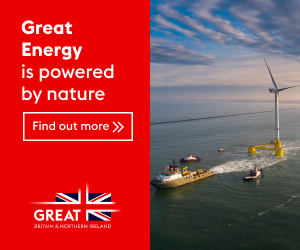 While there is indeed a fluctuation and change of events, the issue also relies on how people perceive other religions apart from their own. Is there enough respect? How do people adapt to changes? And how do they practice religious freedom, where everyone can coexist peacefully and bring harmony to society?
Religious freedom
At the second International Forum on Law and Religion at the University of the Philippines-Bonifacio Global Campus on June 14, The Church of Jesus Christ of Latter-day Saints' (LDS) Elder D. Todd Christofferson discussed in his speech the issue of religious freedom.
Christofferson, a member of the Quorum of the Twelve Apostles of LDS, shared his views in an interview with the BusinessMirror.
He said religious freedom is not just the right to be allowed to have a religious opinion or practice one can conduct privately. Rather, "it's the right to freely act in society on the basis of religious beliefs and values."
Despite the declaration of human rights by the United Nations in 1948, the right to freely express religion is not honored universally, he lamented.
"We think it's important to talk about it, to keep talking about it, encourage governments and institutions the value of religious freedom for their citizens, for all of society, and its benefits for nonreligious people, too, because it protects other rights like freedom of expression, freedom of the press, freedom of assembly and association"—all of these are supported by religious freedom, according to Christofferson.
On the evolution of law
Religion has shaped the society that we have today, he said. The evolution of law throughout the ages and societies was such that it created the respect for the separation of state and religion.
"Religious organizations can function in their sphere in matters of the spirit and the soul, and on people's right to believe and act according to their belief. While the state, on the other hand, would act in its sphere as a government for the society but would not interfere with the conduct of religious organizations," Christofferson added. "Creating that separation of state and religion over time has created the basis, I submit, for the rule of law."
There is mutual respect and clearer bounds between these two institutions, hence giving people the right to live lives according to their beliefs under a religion and be treated fairly under the law.
On women, LGBTQ and divorce
"I believe religious freedom empowers women and men, all people," Christofferson noted. For him, religious freedom means that one's belief and practice should be respected.
"It includes women, who, some time in history, have been denied basic freedoms that other citizens, men especially, have enjoyed," he added.
For the lesbian, gay, bisexual, transgender and queer (LGBTQ) community, the LDS Church has pursued in the state of Utah in the United States in 2015 the legislation for their equal rights as citizens, specifically for their protection, employment and housing.
"For the religious people, the LGBTQ [issue does not only concern] respect but also [for them] to have the ability to practice their faith, their religion and their beliefs not just at home but in the public square," he said.
Christofferson noted there might be conflicts on principles but, if people provide accommodation, there is harmony in society. If one accepts the equality that religious freedom provides, anyone can have the same opportunites and rights in civil society, careers and in other aspects of life.
On family, Christofferson said LDS has tremendous emphasis on family and marriage. "To us, it's not just a good thing in society. To us, it is an eternal principle."
The LDS believe, Christofferson said, that heaven is organized in families, and when marriage is performed through the authority of a priest, the marriage can be eternal. "It is our highest goal to have families that are healthy and wholesome that would continue in eternity."
However, he recognized that it must also be respected that when a marriage is already abusive and no longer healthy, a decision has to be taken by both individuals to divorce.
Philippines, a shining light
"I would put the Philippines very high in the religious-freedom meter," Christofferson added. "The Philippines is a right example of a robust, open society with a religious freedom and diversity."
He noted that despite the religious conflicts troubling the country, it still has a higher state of religious freedom.
He noted that, religious freedom does not automatically resolve conflicts, but said that it is very important and fundamental to an atmosphere where they can be resolved.
Christofferson also said that there are some who use their religion as an excuse to have power.
"Religious freedom eliminates coercion if it is observed. You can invite people, invite the faithful and share it. [But if] you start coercing, it's not religious liberty," he said.
On religion's contribution to the economy, Christofferson said studies have shown that when religious freedom is dutifully exercised, it adds to the economic development and well-being of the society. It creates a more peaceful environment where businesses can flourish.
"Freedom of religion allows it to focus and inculcate among the people the values that support society. Indirectly, respect for hard work, honesty, civic engagements, opportunities would have an impact," he said.
LDS Elder Juan Uceda from Peru, who visited the Philippines for the first time, said during the forum that he observed that Filipinos have wonderful virtues and principles in life, such as resilience, which he finds amazing.
"The Philippines is a nation with great potential," Uceda said. "I have high hopes  that you will continue growing as a nation."
Image credits: Stephanie Tumampos