CAROUSEL CASUALTIES
Madison
POP music devices usually run the gamut: from irresistible hooks and sweet harmonies to tried-and-tested true time signatures. Indie hopefuls Carousel Casualties try out different routes to arrive at the same destination: aural pleasures for the modern man.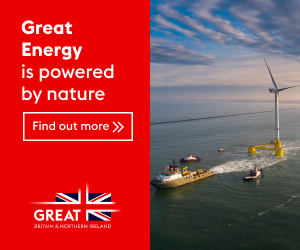 In their six-song extended play Madison, the four-piece Pinoy band recalls the best of mainstream '60s pop rock (The Kinks, the Hollies) then props up those influences with nifty contemporary upholstery: power pop, post-rock and post-punk backbeat.
Bright Red Lights is easily the top cookie here, baked in the catchy disposition of Bus Stop-era Hollies and garnished with guitar tunefulness worthy of The Smiths' Johnny Marr. The subtle detours to jazz riffings hardly detract from the track's innate beauty.
Album opener Flats takes off on a new wave beat then stands tall in a cascade of glistening post-rock chords. A twist of reggae puts Fiasco a tad above the usual fare and San Junipero takes throwback in a twee direction hardly anyone revisits these days. Leona ambles on a quietly-pummeling shuffle. These casualties deliver mixed results but some of their big bold melodies will stay with you for days on end.  (Carousel Casualties mix it up with local and foreign heavyweights at the Wanderland Arts and Music Festival on March 10 at the Filinvest Events Grounds, Alabang, Muntinlupa City.)
JHENÉ AIKO 
Trip
THIS album is trippy right down to the album cover. Its back-story though tells singer Jhené Aiko's descent towards depression and drugs in response to her brother's untimely demise. She would catch herself in time to survive her sorrow through spiritual enlightenment.
Aiko chronicles her journey in her latest album appropriately titled Trip. Overall, the music is classic '90s trip hop: often smooth and soothing, occasionally bracing when the track slips towards prime R&B. The singer, however, wraps her malleable pipes in lyrics that detail suicide (Jukai), addiction (Nobody, Overstimulated) and unwarranted isolation (Never Call Me, Oblivion). Her pliant voice is just as well suited in songs of liberation and freedom (Frequency, Sing To Me, Ascension), which are quaintly littered at certain junctures of the record. Trip appears to have been produced as a record of Aiko's periodic bouts with sadness and ensuing recovery in the four years since she lost her dear brother.
It's the destination—not the trip—that really matters. In the end, she finds enduring comfort in raising her young daughter.  Her producers Dot Da Genius, Fisticuffs and Amaire Johnson ably assisted the singer in a lot of ways. Big Sean, Brandy, Dr. Chill and Kurupt help keep the narratives brooding and inspiring.
(Jhené Aiko trips to fantastic grooves also at the Wanderland Arts and Music Festival on March 10 at the Filinvest Events Grounds in Alabang, Muntinlupa City.)
TIGER PUSSY
Residuals
DANCE punk seems to have died with the fade-out of The Strokes and their kind. Still, smart kids (including Sandwich and Pedicab) later on pick up the pieces and distill fresh sounds from a mere regurgitation of UK Gang of Four's original conception.
Cebu's foursome Tiger Pussy breaks down dance-punk into a thrashier punk slant and the dance part, to a more contorted bent. No break for a good time in their tough company.
Guitarist Banjo and bassist Shak maintain a solid partnership in laying down music that's tense and in fighting form. Drummer Mikhail King shifts from kinetic rolls to punishing slams in time with the spiraling guitars as vocalist Jan Sunday's half-snarls, half-sneers through the sonic turmoil. It's the only way to make sense of such declarations as We know nothing! and Why do we dream?
Dissonance and She's Dead mash dance-punk to extreme ends, both ways at the same time. Shades of Blondie shimmer underneath the gutter punk meets stutter post-punk of Damaged Goods (not the Gang of Four song) while Clash City Rockers fuels the old-school assault of Best Friend. Little Star concludes the album in a country and western waltz spiked by ominous lines about sleep and dreams.
Tiger Pussy lobs an anti-pop Molotov cocktail and it bodes well for the future of Pinoy indie rock.
JOHN LEGEND
Darkness and Light
THE incomparable John Legend navigates gospel (I Know Better), reprises sexual bravado in Penthouse Floor adorned with carnivalesque disco thump, then emotes like the late indefatigable Nina Simone in the title track. Those are the first three tracks of Grammy winner Legend's latest album and he's already taken the listener to the edges of R&B from old blues to '70s funk and on to the new electronica.
Overload starts like something borrowed from All of Me but it devolves into just another love song. A trio of dance-inflected R&B killers follows, capped by the self-doubting anxieties of Surefire. Love, the promise of forever and the-morning-after misery burn a hole through the remaining ballads Right By You, How Can I Blame It On You? and Same Old Story.
Consistently crafting elegant R&B for everyman, Legend has something for young lovers, aging Lotharios and even jilted hearts everywhere. He's his own legend so he's probably in no hurry to mess around with the golden goose anytime soon.
(John Legend performs his best hits when he mounts his "Darkness and Light" tour at the Araneta Coliseum in Cubao, Quezon City on March 21.)
Image credits: ELIESSE DR PHOTOGRAPH