CITY OF SAN FERNANDO, Pampanga—To commemorate the resiliency, determination and unity of the people of Pampanga during the massive destruction caused by the erupting Mount Pinatubo in 1991, the provincial government together with the business and private sectors here is planning the construction of a P50-million Mount Pinatubo Monument made of bronze.
In a meeting with Gov. Lilia G. Pineda, businessman Levy Laus, sculptor Willie Layug, Engr.Marni Castro, Board Member Rosve Henson and Provincial Administrator Andres Pangilinan Jr. agreed to put up the proposed 38-feet monument along the North Luzon Expressway (Nlex) beside the San Fernando North Exit.
Pineda said the monument will be the symbol of hope for the present and future Capampangans, highlighting the miracle of resiliency despite being nearly buried by lahar flows and volcanic ashes.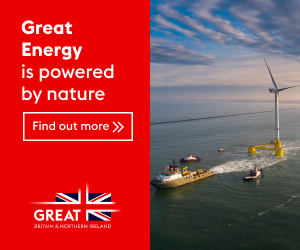 "It is very important to show that Capampangans can withstand the devastating forces of nature. That we can rise from devastation. We need to be models for the younger generations to emulate," the governor said.
Laus said Pomeda asked them to build the monument for the 25th anniversary of Mount Pinatubo's eruption, but it took a while because they had to seek first for a strategic location within the city.
"We are getting the support and cooperation of North Luzon Expressway Corp. The Sangguniang Panlalawigan will write to Nlex for a usufruct for a particular island in the San Fernando North Exit," he added.
He said Layug produced a concept that will capture the struggle of the Capampangans, the people behind the resurgence, and the present state where people triumphed over the adversity brought by the eruption of Pinatubo.
"Artisan Willy Layug from Betis produced the initial design of the monument where it will emulate the struggles, efforts and triumph of the Capampangans over adversity," Laus added.
Layug, meanwhile, explained this will be a great challenge for him to create the monument. He said the  monument will be bronze, 38 feet in height, and will be adorned with lights and landscaping. He said they are eyeing to finish the monument by the first quarter of the following year.
Third District Board Member Rosve Henson said the provincial board is looking to provide the necessary budget and funding of about P50 million, with support from the private sector.
He said they would authorize the governor to enter into a negotiation with the Manila North Tollways Corp. for a usufruct contract for the use of a piece of land near the San Fernando North Exit.
The eruption of Mount Pinatubo in 1991 is considered the second-largest volcanic eruption in the 20th century that caused massive destruction not only in Pampanga but also in neighboring provinces.