An official of the Catholic Church called on the faithful on Ash Wednesday to fight indifference to extrajudicial killings and corruption and even the bad mouthing of government officials, labeling it as a sin of omission.
Celebrating Mass to usher the beginning of Lent, Manila Auxiliary Bishop Broderick Pabillo said "grave sin" is also committed when people turn away from the needs of others or when they grow indignant at evil but do nothing about it.
"One of our biggest sin of omission is our neglect of our nation. We refuse to be vigilant," Pabillo said in his homily at the Manila archdiocese's chapel in Intramuros.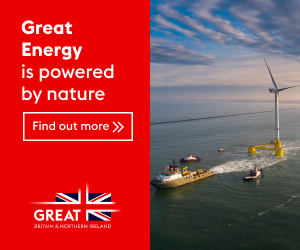 "It seems that it is okay for us that there are still corrupt officials out there, that there are several killings, that there are people uttering foul words. We do not say anything and just allow it to continue," he said.
The prelate said the season of Lent offers an opportunity for Christians to reflect and repent on their sins, particularly their failure to exercise their social responsibilities.
"We have a social responsibility, which if we fail to do, is a grave sin. So let us open our minds and hearts during this time of repentance," Pabillo said.
But the bishop said concern for other people and the society goes beyond the Lenten season.
"We hope the period of repentance will not just last for one or two weeks, or while we are observing the Lenten season only," he added.
Ash Wednesday is a day when the Catholic faithful receive ashes on their foreheads, which begins the 40-day period of fasting and repentance for Christians before the Holy Week and Easter.
Meaning of 'ash'
A priest in the Archdiocese of Palo urged churchgoers in Leyte to reflect on the real meaning of "ash."
"ASH stands for alms giving, sacrifices and holiness that each Catholic must practice during the Lenten season," Santo Niño Parish Priest Fr. Rommel Taboso said in a homily.
He emphasized the need for the Catholic community to reflect on the real meaning of the ashes that mark the faithful's foreheads at the start of the 40-day liturgical season.
The parish priest also noted that fasting may simply mean "to minimize using unnecessary things in our lives."
The Santo Niño Church has launched a one-month calendar of acts of charity that encourages parishioners to observe the season of Lent more meaningfully through good deeds to God, family, friends, strangers and to oneself.
Hundreds of Catholic devotees in Leyte, particularly in Tacloban City, flocked to various churches to attend Mass and to have their foreheads marked with ash, braving heavy rains brought by Tropical Depression Basyang.
Not an extracurricular activity
"It will be Lent again, there will be a lot of people going to confession again. How many will actually confess, 'I threw trash just any where I please'? Do we even look at that act as something against our faith?" asked Manila Archbishop Luis Antonio Cardinal Tagle, DD, during his keynote message for the Ecclesiastical Province of Manila's Laudato Si conference held at the De La Salle University early this month.
Speaking before more than 1,000 delegates from the suffragan dioceses of Manila, the prelate focused on a Laudato Si's theme, "the interconnectedness of all."
"Sometimes we see our behavior, our actions that affect ecology as something not linked to our faith, that it's not linked to our discipleship—our following of Christ. It's as if ecological concern is an extra-curricular activity," he said.
The Caritas Internationalis president explained that when Laudato Si speaks of the interconnectedness of all created things, it pertains to "the worth of every creature," and means that "the foundational source of all connectedness is our faith vision."
"If we go to the Book of Genesis, interpreted by Laudato Si, leading to the New Testament, everything is related to one another," he said, "What are our fundamental relationships? Our relationship with God, our relationship with people—other people, our relationship with the Earth—the world of creation  and—I want to add—our relationship with ourselves."
He suggested how the faithful should start repenting of the habit of buying unnecessary things they want to have simply for bragging rights. He said this is the reason "why Laudato Si invites specially Christians to recover this interconnectedness of relationships."
Relationship with God, relationship with others
According to the prelate, the relationship with God cannot be separated from one's relationship with others.
"My relationship with God and other people is connected to my relationship with the Earth. And my relationship with them also determines the way I relate to myself," Tagle noted.
This all-encompassing relationship with God, he said, is the reason for caring for creation.
"So this relationship with God is important. I am not the owner and so I humbly take care of God's creation knowing that I have been created with intelligence, with responsibility, with self-knowledge so that I could be a trustworthy caretaker, custodian or steward…," he added.
Image credits: EricPaul Guanlao/RCAM-AOC