ILOILO City–Megaworld Corp. announced it expects to open its Festive Walk Mall here by April. The P2.2-billion building in the Iloilo Business Park would be the company's full-scale shopping mall outside of Luzon.
Kevin Andrew L. Tan, Megaworld's senior vice president for commercial division, said on Monday the company will open three more malls this year, one each in Pasig, Boracay and Alabang.
This will bring the firm's total number of malls to 18 by the end of the year.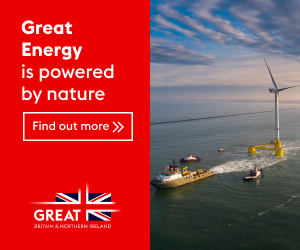 "We are still on target to reaching half of our recurring income from shopping malls by 2020," Tan said.
According to its target, Megaworld wants to reach a recurring income of P20 billion by 2020. The remaining half will come from its business process outsourcing business.
Tan said the idea is to have a shopping mall in each of its townships and some stand-alone malls.  Megaworld currently has 23 townships, according to Tan.
Covering 90,000 square meters in gross floor area and about 40,000 square meters net leasable area, Festive Walk Mall will have a main mall connected to a mall annex that will also be linked to the 1.1-kilometer Festive Walk Parade via elevated walkways and bridges.
The mall will have three levels of shopping, dining, entertainment, leisure and wellness offerings. It will be anchored by its two supermarkets of either SM or Metro Gaisano, a department store, home-essentials store, toy store and a food hall. The mall will also have seven cinema houses, which include cinemas that offer complete surround-sound technology.
Another highlight of the mall will be The Deck at the third level, which features an open space with gardens and greeneries, a chapel and a dog park.
It will also have three main activity and event centers—the indoor atrium, the outdoor covered event area and the outdoor open-air activity center. A children's playground will also be at the mall's ground level.
"We are excited to bring our lifestyle mall concept to Iloilo–our first outside of Luzon. This full-scale mall will further expand our offerings in Iloilo Business Park as it matures as a township. The mall will also be able to generate around 3,500 jobs in retail, food, transport and mall operations," Tan said.  The Festive Walk Mall Annex will house some government offices, as well as medical and wellness facilities.
More than 1,000 parking slots will also be made available for mall patrons and visitors.
"Our idea is to seamlessly connect the main mall, the annex, Festive Walk Parade and the multilevel parking facility so that everything will be walkable," Tan explained.
Festive Walk Mall will also have its own transport hub that can accommodate buses, jeepneys and taxis. Megaworld's 72-hectare Iloilo Business Park is Iloilo City's rising central business district that is home to Richmonde Hotel Iloilo and soon-to-open Marriott Courtyard; state-of-the-art business-process outsoursing office towers; residential condominium towers and an expansive commercial and finance district.