CHRISTMAS came early for the seniors of Barangay 734 in Paco, Manila, the first batch of #SmartMillenniors to successfully finish the three-day short course on the basics of smartphones, social media and cybersecurity.
The #SmartMillenniors program, a play on the words "millennials," who are known to be tech savvy, and "seniors," aims to teach technology to the elderly.
The seniors, who were used to attending the sessions in their barangay plaza, were in for a treat: This time, they had to dress their best and head over to Adamson University for their graduation rites, where they received certificates of recognition and other special awards and items from Smart and Adamson.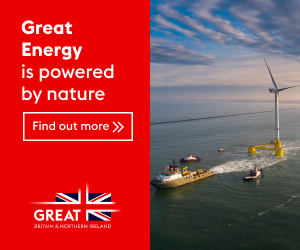 For many of them, it was their first time in a long time to attend a recognition ceremony; for some, it was their first time ever to receive certificates. Many could not hold back their tears, like the oldest graduate of the program, 80-year-old Virginia Pangilinan. The others, meanwhile, beamed brightly as they filed in slowly into the venue, assisted by their own children, and officials of Barangay 734.
"I'm still teary-eyed," said Maria Paz Pangilinan, who also received the Most Active Millennior award for being consistently energetic through all the sessions. "The last time I received a certificate was in 1976. Then there was a fire, and all my certificates got burned. With these new certificates, I now have new things to put in frames and hang on our walls. I just hope there won't be another fire."
"Many of our elders feel they will no longer be able to catch up with technology. Through this program, we are able to help them overcome their technophobia and make technology truly for all," said Father Atilano Fajardo, CM, director of Adamson's Integrated Community Extension Services. Also present to give out awards during the ceremonies was the chairman of Adamson's Computer Science Department, Raquel Bermudez.
"I'm really very happy to be here," said Luz Beribu, one of the graduates. She said she bought a special dress for the occasion. "I'm glad that, even if I'm now a senior, I am still able to receive a certificate like this."
Aside from a certificate of completion, Nanay Luz also received another citation for her perfect attendance.
"What pushed me to be present in all sessions? I really wanted to learn more about these new touch- screen phones and about Facebook!" she said, smiling. "Nowadays, before going to sleep, I check my Facebook first."
Nanay Luz admits she hasn't completely mastered everything.
"I still have some things I don't quite get yet, but in time, I believe I will learn all of that, as well," she said. "I hope Smart continues to teach senior citizens like me."
For Natividad Fami, the most important thing she learned in the program was all about connection. "I learned that technology can be really good, and that you can use it to connect to your loved ones, even if they're far away. I'm really happy I learned how."
Finishing on top of the class was Benjamin Pura Sr., 63 years old. Aside from being awarded top honors and receiving the "Smart Millennior Award," Tatay Benjamin was also cited for being Best in Mobile Phone Navigation—an honor awarded by the program to the senior who was able to master the smartphone the fastest.
"I'm really thankful that Smart and Adamson took the time to teach us seniors," said a teary-eyed Tatay Benjamin. Today, he says he has more than 20 friends on Facebook and has been using it to talk to his neighbors. His favorite chatmate?
"The barangay chairman, of course," he said.
For being the top graduate, Tatay Benjamin also received a Smart Retailer package and a new smartphone, courtesy of Smart.
Aside from having new certificates to hang on the walls, Nanay Paz also won her own smartphone in the raffle. In her shock, she could not speak immediately when interviewed after the ceremony.
"Wow," Nanay Paz said, moments later. "Until now, I really can't believe I actually won the raffle."
Over the course of the sessions, Nanay Paz has been wishing for her own smartphone, since she used to only borrow from her grandchildren. Now, things are about to change.
"What we learned here in the Smart Millenniors program—they are really important," she said. "Because we now have this knowledge, we are no longer left behind."
Aside from certificates, load cards and premium items from Smart, the graduates also received Christmas packages courtesy of Adamson's Computer Science Department.
This first round of #SmartMillenniors sessions was in partnership with Adamson University, Starmobile and Barangay 734.
During the first session, the participants learned about the basics of smartphones, mobile data and Facebook, while during the second session, they were taught how to use Facebook Messenger, group chat and Youtube. During the last session, the seniors participated eagerly in a Cybersecurity Quiz Show, to test concepts about how to stay safe while online and avoid being victimized by online scams. They were also assisted in making stronger passwords and briefed about social-media etiquette.
Those interested to host a #SmartMillenniors program with seniors in their area may send a message to Smart Communities on Facebook at www.facebook.com/SmartCommunities.