DEFENDING champion Arellano University sealed the top spot—and a twice-to-beat advantage—in the Final Four as the Lady Chiefs dashed the San Sebastian College Lady Stags' semifinals hopes, 19-25, 36-34, 25-16, 25-21, in Season 93 of the National Collegiate Athletic Association (NCAA) women's volleyball action on Thursday at the Filoil Flying V Centre in San Juan City.
The Lady Chiefs had to work doubly hard, though, against the short-handed Lady Stags.
They had to recover from a first-set loss, struggle in taking the second frame and play conscientiously the rest of the way not only to foil the Lady Stags, but to bounce back from a sweep-ending 21-25, 20-25, 25-19, 12-25 to the College of Saint Benilde Lady Blazers on Monday.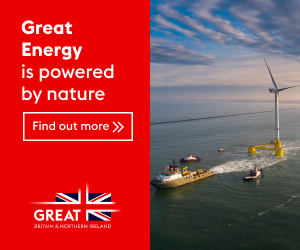 Last season's Finals Most Valuable Player Jovielyn Prado delivered an all-around performance of 14 attacks and three blocks for a team-high 17 points. She also made 18 digs and 10 receptions.
Regine Arocha  complimented Prado's game with 16 points and 23 digs, while Mary Anne Esguerra, Necole Ebuen and Andrea Marzan chipped in 15, 14 and 13 hits, respectively.
Nikka Dalisay had a game-high 23 points and got ample support from skipper Joyce Sta. Rita (15 points) and Dangie Encarnacion (13). Daurene Santos finished with 14 hits but left the match when she hurt her ankle in the fourth set.
The Lady Stags slid to their fourth defeat against five wins and bombed out of the magic four, staring at an imminent elimination.
The Lady Stags' fate is no longer in their hands. They will miss the semifinals if one of three teams—University of Perpetual Help (5-2), Jose Rizal University (5-3) and Saint Benilde (4-3)—reaches the six-win plateau.
In men's action, Arellano University defeated San Sebastian, 25-16, 25-14, 25-13, to also book a twice-to-beat edge in the semifinals with an 8-1 card.
Saint Benilde, meanwhile, sent hapless Mapua University to its second straight winless season with an easy 25-18, 25-15, 25-17 win also on Thursday.
It was another day at the office for Saint Benilde's twin towers Rachel Austero and Ranya Musa, who finished with 12 and 10 points, respectively.
Image credits: Alysa Salen