FOODPHILIPPINES, the country's signature brand for food items under the Department of Trade and Industry's Center for International Trade Exhibitions and Missions (DTI-Citem), surprised buyers and attendees of the recently concluded Winter Fancy Food Show (WFFS) held in San Francisco, California, on January 21-23, 2018.
Organized by Citem in partnership with the Philippine Trade and Investment Center  in San Francisco, FoodPhilippines showcased a variety of specialty food-product offerings by 17 of the best and biggest Philippine food exporters.
Specialty Food Association's Trendspotter panel said Filipino cuisine is among the top food trends anticipated at the 43rd WFFS. Other top trends are plant-based foods, upcycled products, Goth food, alt-sweet, product labeling 2.0, root to stem, cannabis cuisine, a (deeper) feast from the Middle East and the rise of traditional bread.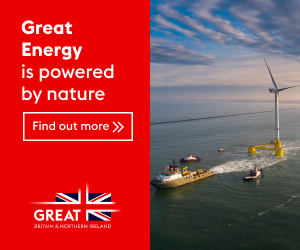 The country's participation at that food show was among DTI's major efforts for 2018 in advancing the promotion of Philippine specialty-food products in overseas trade shows. The participation attracted support from many Philippine exporters, including Arko Foods, Bethany Sales Inc. (Tamcor Mexim USA), Century Pacific Food Inc., Hacienda Macalauan Inc., Islamic Da'wah Council of the Philippines, JNRM Corp., Magical Blend Marketing International, Magic Melt Foods Inc., Mama Sita's (Marigold Manufacturing Corp.), Monde MY San Corp., Pasciolco Agri Ventures, Profood International Corp., Sagrex Food Inc., San Miguel Pure Foods Inc., Seabest Food Beverage Corp., Subic Superfood Inc. and Super Q.
Philippine Consul General Henry S. Bensurto Jr. welcomed the delegation in their respective booths in the pavilion during the show opening on  January 21, following a discussion with his economic diplomacy team about expanding trade opportunities between the West Coast and the Philippines on January 22. He also hosted the delegates and their prospective business partners in a welcome reception providing an opportunity for Philippine companies to deepen their discussions with importers and buyers.
WFFS is the United States West Coast's largest specialty and food-beverage event, with an estimated 20,000 visitors annually, 1,500 exhibitors and showcases more than 80,000 different specialty-food products and beverages from the US and across the globe.
During its 2017 participation in WFF, the Philippine delegation secured a total of $48.73-million negotiated sales in 463 inquiries from trade buyers, exceeding targets and recording its highest sales in its four years of participation in the WFFS.
The US is one of the largest foreign investors in the Philippines and the country's third-largest trading partner. The Philippines has been among the largest beneficiaries of the US Generalized System of Preferences scheme for developing countries, which provides preferential duty-free access to the US market.