TACLOBAN CITY—Amid mounting complaints of flooding in many areas of the city during rainy days, the Department of Public Works and Highways (DPWH) will implement a P170-million flood-control project it hopes will put an end to this perennial problem.
Flooding in recent weeks brought by weather disturbances—either a low-pressure area or caused by the tail end of the cold front—reached waist level in some major thoroughfares that transportation is cut to the city's northern villages where over 100,000 city dwellers are relocated.
Predetailed engineering works will soon start for the proposed P170-million flood-control project.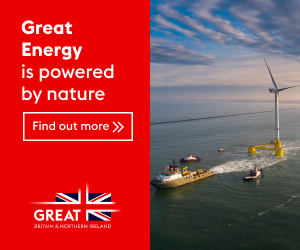 DPWH Region 8 Director Edgar B. Tabacon has instructed the Planning and Design Engineers to assess the major waterways and drains along the National Irrigation Administration to Cancabato Bay and craft a flood-control master plan for Tacloban City.
"This long-term solution to solve perennial flooding will be tailored fit with the study conducted by the Japan International Cooperation Agency for the Waterways Master
Plan in Tacloban City," Tabacon said.
Tacloban City Councilor Jerry Uy said it would help if the DPWH could also provide funding for the clearing and cleaning of rivers, creeks and major waterways that are clogged up and need dredging or widening.
"These tasks need to be addressed immediately as part of short-term but effective solutions," Uy said.
To be funded under the 2018 General Appropriations Act, the proposed flood- control project involves the construction of 1.78 kilometers of a drainage and sewage system, including dredging and excavation, revetment and stone masonry with flap gates, and six meters wide of an access road implemented in two phases.
Phase 1 of the project is a 1-kilometer flood control passing through marshland and traverses the Tabuan National Highway, Tacloban-Baybay South Road and Manlurip Road while Phase 2 covers 0.78 kilometer traversing Manlurip Road to Section 4 of the road-heightening project also known as the Great Wall of Leyte.
"It's about time our agency prioritizes and increases its maintenance fund to sustain and prolong the service life of our existing flood-control projects," Tabacon said.