There is no denying that the Filipino's have an undying love for food. Our fiesta-driven culture is full of celebrations marked by the partaking of food. In fact, Filipinos have made it a point to find almost every reason to eat.
Interestingly, food-loving Pinoys have developed quirky eating habits -– from their generous use of condiments to their shameless use of hands during boodle fights.
Mang Inasal, the home of the 2-in-1 sa laki, nuot sa ihaw sarap chicken inasal, has not only  captured the taste of Pinoy comfort foods. It has also encouraged a dining experience where everyone is comfortable to show their eating habits, making for a true sarap ng kaing Pinoy moment with loved ones.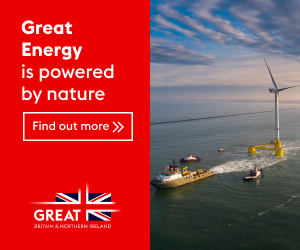 Here are some special quirks that describe Filipino food lovers:
Rice is staple
What will truly make a meal satisfying for Filipinos is if they pair their ulam or viand with a cup or two of rice. At Mang Inasal, everyone can satisfy their craving for chicken inasal that comes with unlimited rice. Delight in the nuot sa ihaw sarap of the grilled chicken without worrying about running out of rice.
Kamayan practice
One way to feast on a Mang Inasal salu-salo is by going utensils-free! Kamayan is a common practice where food is eaten by scooping just the right amount of rice in one hand and getting your ulam with the other. Since Mang Inasal promises Pinoy-style eating, Filipinos can savor more their chicken inasal pecho and paa by using bare hands.
Not without condiments
Most Pinoys love to drizzle their food with condiments to further enhance the flavors. And what most Filipinos like about dining at Mang Inasal is that each table has a rack of soy sauce, vinegar, and chicken oil which they can use for their sawsawan for the chicken inasal. Patrons know that the best way to enjoy chicken inasal is by eating it with rice mixed with chicken oil.
Merienda time
Many Filipinos eat five times a day because of merienda in the morning and in the afternoon – the time they usually take a break at school, work, or home to indulge in their favourite snack. Pinoys can drop by Mang Inasal to get their merienda fix from classic favorites such as the creamy Pinoy Halo-Halo, sweet leche flan, and flavorful palabok.
Salu-salo everyday
Filipinos are festive people – they always find reason to celebrate over a feast of well-loved dishes anytime, anywhere. They can have a fill of Mang Inasal Fiesta Inasal meal — the perfect combination of one-piece chicken inasal, one-piece lumpiang togue, and a generous side serving of palabok. Or to make the day special for everyone, families can have salu-salo over the Palabok Party Pan paired with pork BBQ.
Indeed, at Mang Inasal, Filipinos can delight in a wide array of great-tasting traditional food, bringing out their distinct quirks to enjoy a real Pinoy-style eating experience.
Pista ng Chicken Inasal
Meanwhile, as a special treat for its customers, Mang Inasal will hold a one-day Pista ng Chicken Inasal on Friday, Jan. 26 in all its stores nationwide.
This whole day event is Mang Inasal's way of celebrating the Pinoys' love for Chicken Inasal.
Everyone can enjoy P10 discounts on all Paborito Chicken Value Meals for dine-in, take out, and delivery.
So spread the word and encourage your relatives and friends to go to any Mang Inasal branch on Jan.26 and enjoy a fun-filled and satisfying salu-salo at the Pista ng Chicken Inasal.