To improve the quality of connectivity for customers in Northern Luzon, PLDT wireless-subsidiary Smart Communications Inc. (Smart) has rolled out carrier-grade Smart Wi-fi across government offices, transportation hubs and tourist spots in Benguet, helping customers be more productive on the go.
Smart Wi-fi is now available at the Benguet Provincial Capitol, the latest addition to the growing list of Smart Wi-fi-powered government establishments across the country.
Smart Wi-fi is also available along Session Road, at the National Bureau of Investigation office on Upper Session Road and at The Camp, which has also been launched as a Smart Spot, and will soon be launched in Baguio City Hall.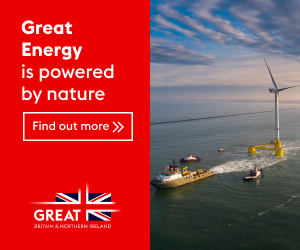 Baguio City, known as the Summer Capital of the Philippines, is one of the major tourist destinations in the country. It hosts around a million tourists every year.
"With the stepped-up rollout of carrier-grade Smart Wi-fi, PLDT continues to be at the forefront of the country's digital transformation into a Smart Nation through better connectivity for all," said Jovy Hernandez, senior vice president and head of enterprise for PLDT and Smart.
Aside from these key areas, Smart Wi-fi is also available in the Laoag City Hall in Ilocos Norte, in key transportation hubs like the Tuguegarao Airport in Cagayan, Laoag International Airport in Ilocos Norte and Partas Bus Terminal in Vigan, Ilocos Sur. It is also available in Northern Luzon colleges and universities, such as the Pangasinan State University and Colegio de Dagupan in Pangasinan and Divine Word College in Laoag.
Super speed Smart Wi-fi is also available in the surfing town of San Juan, La Union, where Smart Spots have been launched in Fatwave Surf Resort, San Juan Surf Resort, Sebay Surf Central, Flotsam and Jetsam and Planet G.
A backhaul capacity of up to 100 megabits per second (expandable to 1 gigabit per second) allows users to have the best digital experience when accessing their e-mails and social-media accounts, downloading and sending files on the go and checking out relevant digital content and services online.
"With Smart Wi-fi now available in more regions throughout the Philippines, more Filipinos can now access high-quality connections and use them to avail themselves of important government services, as well as stay connected via their social media while on the go," Hernandez said.
"We are working with local government, schools, resorts and various establishments in bringing better connectivity to more people. We are thankful that we have them as partners in helping us set up and maintain these Smart Wi-fi areas," Hernandez added.
"With technology now in place to help improve productivity in the province and better connect our community, we look forward to taking Benguet and its people to even greater heights," Benguet Gov. Crescencio C. Pacalso said.
The nationwide rollout of Smart Wi-Fi complements the ongoing network expansion and modernization program across the country. The network upgrade has resulted in significant improvements in voice, SMS, mobile Internet coverage and quality, particularly on its long-term evolution service. All these forms are part of an overarching effort to make the Internet accessible to all.
With the Smart Fibr Cities program, PLDT has also been expanding the reach of its fiber-to-the-home (FTTH)  services to deliver world-class Internet service to residences and offices in more areas of the country. The footprint of PLDT's fiber network is on track to reach approximately 4 million homes passed by end-2017, up from 2.8 million as of end-2016.
In September Cavite became the country's first Fibr-powered Smart province, with PLDT expanding the reach of its FTTH facilities to all of the province's 23 cities and municipalities.