Story & photo by Stephanie Tumampos
In a three-minute dance, the crowd at the World of Consumer Electronics Expo at the World Trade Center last weekend has witnessed a humanoid robot strutting its hands, waist and feet to the music played in the background. The Alpha 1 Pro—UBtech Robotics's household programmable humanoid robot that can be used for education and entertainment—has now arrived in the country for schools and household learning. Robotics is one of the few emerging science, technology, engineering and mathematics (STEM)-based education platforms growing in the Philippines.
Because of its rising trend in educating children and preparing them in real-world applications, making them smarter and relevant in the ever-changing information technology industry, schools—and even parents—are now acquiring tools on how they can teach robotics to their children, most especially in software and hardware programming at home or in school. For this reason, Banbros Commercial brought UBtech Robotics in the country.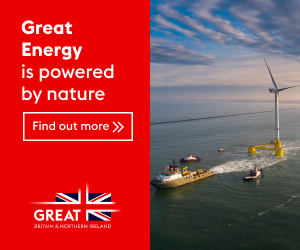 "UBtech is one of the world's largest robotic companies and it has a very good portfolio of different types of robots for different segments," said Michael Bangayan, president of Banbros Commercial, in an interview with the BusinessMirror.
Its range of robots incorporate not just STEM subjects but also art, making it now known as STEAM in most countries, which are developing science, technology, engineering, arts and math.
The Alpha 1 Pro, the first humanoid that can be integrated in schools and in household, is also capable of dancing, playing soccer and doing exercises, making it fit for household entertainment and learning.
"It can even do kung fu," said Product Manager Jessel Fesarit, adding it is also good in storytelling.
Programming the robot is just easy, Fesarit said. "Our kits are simple, easy to build, as well as easy to program."
Fesarit said the robot can also help parents in making their children's free time productive.
"Parents usually spend most of their weekdays at work and they want their children do something productive while they are away from home," she said. "This is a great tool for children to play while their parents are away because besides playing, they can also develop their skills in STEM. The children can develop their sports skills, technology, engineering, arts and mathematics."
The Alpha 1 Pro has many servo motors and allows one to program many movements. "The more servo motors you have, the more moves you can make," Bangayan added.  Many schools in Metropolitan Manila have already given their interest in acquiring one for their students. By the start of 2018, Banbros, in partnership with UBtech, is planning to hold a robotics competition with schools.
"The next generations of alpha humanoids will be more interactive," Bangayan told the BusinessMirror. There will be an Alpha 1 series in the future for various applications besides education and entertainment.
UBtech Robotics also has Jimu robots for schools. "The Jimu robots are lego type robots, which one can assemble and teach kids to do coding," Bangayan explained.
Upon assembly, the child could program the movements of the robot and execute the commands. "It's all very interesting and creative for the children. On the educational side, it teaches them how to code and to program."
Bangayan envisions the future of the Philippines will be on robotics. He said the schoolchildren today should learn how to code and make simple hardware fix in schools or even at their own homes.
"Robotic education is undergoing a review by our education department. Many other schools have already started incorporating the robotics curriculum for primary and secondary schools," Bangayan said.  He said that, in the long run, robotics would grow in the country and increase on the commercial side. "We are just at the infancy stage right now but we feel the robotics industry will slowly increase."
Image credits: Stephanie Tumampos