CEBU CITY – Pradera Verde Golf Club ended the six-year-reign of Manila Southwoods Masters Friday with such domination unseen in the history of the Philippine Ladies Interclub golf team championships.
Made up of some of the country's top junior players, Pradera settled the issue as early as Thursday when it built a 46-point lead at the Cebu Country Club.
On Friday, Pradera made its lowest team total of 149 points, but still cruised to a 43-point victory, the biggest winning margin in the 12-year-old event.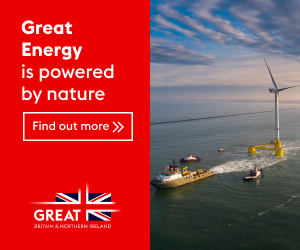 Annyka Pineda Cayabyab, who at 13 is one of the youngest players in the field, birdied the final 18th hole from 25 feet to salvage 53 points for the Lubao-based squad.
Pradera, handled by coach Normandy Sto. Domingo, also drew 50 points from Nicole Abelar and 46 from Tomita Arejola to finish the four-day event with a record 638 points. Kayla Lorenz failed to count with 45.
Southwoods Masters outscored Pradera for the first time with 152 points led by Maria Sofia Chabon's 53 points. Other scorers were Mikhaela Fortuna 50 and Sunshine Baraquiel 49.
Cebu Country Club settled for third with 563 points after getting 141 from Mary Kim Hong (53), Crystal Faith Neri (46) and Jeanette Chiu (42).
"I hope to still play for Pradera for two years before I turn pro," said Fil-Japanese Yuka Saso who won the individual title with 115 points – seven under par in stroke play.
Manila Southwoods Legends made up for its sister team's loss by claiming the second-tier Founders bracket with a four-day total of 514 points.
Annika Guangko led Legends with 51 points while Marie Claire Ong added 45. The 35 of either Christine Valdehueza and Deanna Samaniego rounded out Legends' 131 points in the final round.
Ten points behind in second place was Alabang which submitted 127 behind Jona Magcalayo 47, Joan Morales 42 and Rita Horan 40.
Del Monte settled for third with 499 after drawing 136 from Martina Minoza 51, Pamela Mariano 43 and Kiara Therese Montebon 42.
Eagleridge topped the Sportswriters division after closing out with 126 for 463 points, 15 points ahead of runner-up Pueblo de Oro.
Scoring for Eagleridge were Aran Cho 45, Lita Samson 41 and Eden Hernandez 40.
Sta. Elena took third place with 442 points after returning with 107 points.
In the Friendship division, Chesca Imperial scored 38 points to help Wack Wack cruise to a 19-point victory over Iloilo. Other Wack Wack scorers were Alice Jay Crisologo 35 and Hannah See 27.
Wack Wack tallied 100 for 423 points while Iloilo, behind Maria Angela Rivera's 39, posted 105 for 404. Third place went to Manila Golf Club with 369 points.
This year's PAL Ladies Interclub sponsors are Primax Broadcasting Network, Mareco Broadcasting Network, Fox Sports, Travelife Magazine, People Asia, Asian Air Safari, Airbus, Travel Now Magazine/ TouchPay, Bombardier, PLDT and Mastercard.
Support also comes from TFC, Rustan's Commercial Corporation, Asia Brewery Inc., Alaska Corporation, Eton Properties, Trinity Insurance and Marco Polo Plaza Cebu.