Marvin Dumandan carded a second straight one-under 70 and took the clubhouse lead as play was suspended due to darkness with a number of flights, including that of opening round leader Clyde Mondilla, stranded in the second round of the International Container Terminal Services Inc. (ICTSI) Riviera Classic at the Langer course in Silang, Cavite, on Thursday.
Mondilla, who seized early control with a bogey-free 65 on Wednesday, actually came out of the two-hour long delay due to threats of lightning in fierce form, bouncing back from a bogey on No. 14 with birdies on Nos. 16 and 2 for a running seven-under overall before play was stopped.
Three others—Michael Bibat, Arnold Villacencio and Korean amateur Tom Kim—pooled thee-under totals with seven holes to play while Ira Alido, who shot a 67 in the first round, fumbled with a two-over card after 12 holes.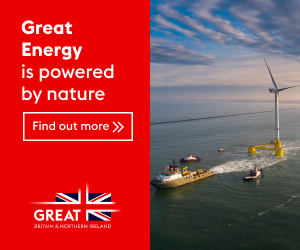 That leaves Dumandan with the lowest completed round in another demanding day here with the former club pro assembling a 140 for a provisional one-stroke lead over Charles Hong, who took advantage of an early morning start and fired a bogey-free 68 for a 141.
Unheralded Omar Dungca hobbled with a 72 for a 142.
Mondilla and company will complete their unfinished rounds early today with the top 50 plus ties after 36 holes proceeding to the final two days of the $100,000 championship serving as the third leg of the Philippine Golf Tour Asia Tour put up by ICTSI and organized by Pilipinas Golf Tournaments, Inc.
Others with completed 36 holes were Paul Echavez (71-144), Colombian Wolmer Murillo (74-144). Erwin Arcillas (75-145), Jerson Balasabas (76-145), Jaime Clavijo, also of Colombia, (74-145), Indonesian Elki Kow (73-145), Justin Quiban (68-145), Aussie Andy Chu (71-146), DJ Loypur, also of Australia, (74-146), Gerald Rosales (73-146), Rico Depilo (73-147) and Randy Garalde (72-147).
Expected to crowd Mondilla at today's resumption are Bibat, who had a five-under card after 12 holes, while Kim and Villacencio had two-under.
Jay Bayron, winner here in the ICTSI Philippine Gofl Tour last year, had a one-over card and one-over overall after 15 holes, Tony Lascuña also had a one-over and two-over overall after 12, and Rene Menor, winner of last week's PGTA Splendido Classic, had a three-over card and five-over overall with three holes to play in the 72-hole championship backed by Custom Clubmakers, Meralco, Champion, Summit Mineral Water, K&G Golf Apparel, BDO, Sharp, KZG, PLDT and MY Shokai Technology Inc.