Zinc surged above $3,000 a metric ton for the first time in almost a decade, while aluminum approached a three-year high, adding momentum to a metals rally fueled by bets on tightening supplies and robust demand.
Zinc jumped as much as 5.8 percent to $3,132.50 a ton on the London Metal Exchange, the highest since 2007, before settling at $3,119 at 5:51 p.m. in London on August 16. Aluminum rose as much as 2.7 percent to the highest since September 2014, while nickel, copper and lead also advanced. The rally boosted mining shares, with Freeport-McMoRan Inc. among the biggest gainers.
An index of base metals has climbed to a more than two-year high, amid better-than-expected demand in China and a weakening dollar. The Asian nation is stepping up efforts to shut illegal aluminum and steel plants to cut emissions and excess capacity. A push to promote economic growth in China ahead of a leadership reshuffle later this year is also lifting industrial-metals use, said Bernard Dahdah, an analyst at Natixis SA in London.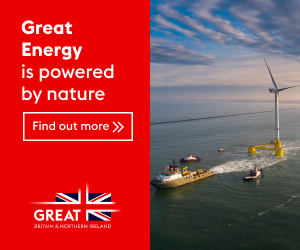 "Earlier this year, a lot of the rally was supply related, but recently we've seen demand starting to support, as well," Dahdah said by phone.
Zinc rallied 60 percent last year as worldwide demand topped supply after producers, including Glencore Plc. suspended some output. In the first five months of 2017, there was a global deficit of 181,000 tons, according to the World Bureau of Metal Statistics.
The metal is also gaining from a favorable import arbitrage for Chinese buyers, and rising premiums in the physical market, analysts at Macquarie Group Ltd. said in a note on August 15.
Mining rally
The rally in metals helped push up the BI Global Large Base Metals Competitive Peers, a gauge of 18 producers. Freeport, the largest publicly traded-copper producer, climbed 5.5 percent, while Glencore, Alcoa Corp. and Teck Resources Ltd. advanced more than 4 percent.
Supply disruptions at major mines have also helped to lift copper to the highest in nearly three years, while aluminum is the best performer this year on the Bloomberg Commodity Index after the Chinese government ordered output curbs.
China Hongqiao Group Ltd., the nation's top aluminum smelter, confirmed on Tuesday it cut 2.68 million tons, or 29 percent, of annual capacity. UBS Group AG raised its aluminum forecast to 95 cents a pound, or $2,094 a ton, for the fourth quarter of 2017 and first quarter of 2018, according to a note received on Wednesday. The metal closed on Wednesday at $2,094.
Image credits: Bloomberg