THE national women's football team is hardly noticed unlike their male counterparts, the Azkals. But what the men couldn't do, the women did—in historic fashion.
The Philippines drew, 1-1, with Bahrain to nail a ticket to the Asian Football Confederation (AFC) Women's Asian Cup Jordan 2018.
It marked the first time in Philippine football history that the women's team is playing in one of the continent's most prestigious tournaments.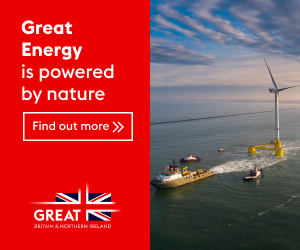 The Filipinas needed a victory, or at least a draw, to make history on their ninth attempt to advance to the Cup. And Sara Castañeda was there to give the team the lift it badly needed.
Castañeda drilled the equalizer in the 82nd minute in the final Group A match of the qualifier at the Republican Central Stadium in Dushanbe, Tajikistan, on Monday night.
"It was a crazy match. It was like playing for the title," Philippine Team Coach Letecia Bautista told the AFC web site. "We wanted this more, so we were able to bounce back and I am just thankful for the win. I am speechless."
The Bahrainis were the more aggressive team and threatened the Filipinas with several chances and more possessions in the first half that went scoreless. Noora Sami Al Dossary found a brace inside the penalty area to give Bahrain the go-ahead in the 56th minute.
But the Filipinas never wavered and avoided another heartbreaker.
"At halftime, I told my players that they need to find some composure. Bahrain also really wanted the slot [to the Cup], and we just had to remember how we played in the last three games," Bautista said.
The Filipinas were a revelation in the group qualifiers with shutout victories earlier in the tournament—4-0 over the United Arab Emirates and Iraq, followed by an 8-0 demotion of host Tajikistan.
With 10 points, the Philippines could top the group if it beats Jordan in its final assignment on Tuesday.
Jordan leads the group with 12 points but obviously wanted to pile up more to earn momentum when it hosts the tournament.
Japan, the 2014 champion, along with runner-up Australia and third placer China are guaranteed for the Cup final. Also advancing was Group C winner Thailand.
The 2018 AFC Women's Asian Cup is a qualifier for the Fifa Women's World Cup France 2019.
Two more spot are still up for grabs as of press time as Vietnam and Myanmar disputed one of two remaining slots in Group D, while South Korea and Uzbekistan battled for the last berth in separate venues on Tuesday.
Image credits: AFC-COM