For decades we have been talking about opportunities in agriculture. Each administration starts with the great resolve to modernize the country's agriculture. Everybody understands that investment in agriculture not only reaps benefit directly, but—more important—helps improve the lives of millions of Filipino farmers and their families nationwide. But little is really happening.
However, it is worth remembering that the agriculture industry does not stop at the farm. Very much part of the agricultural system are the agricultural processing enterprises, the packaging industry, the agricultural input manufacturers and importers, trade, storage (including cold storage) and transportation (including refrigerated containers) sectors. The effective integration of these various elements of the agricultural system within a competitive market environment continues to loom large in the country's unfinished agenda. If we want to achieve change, we have to focus on agri-food supply and value chains.
But seizing the opportunities in agriculture entails not only creativeness and daring on the part of the private investors; in also involves a great deal of political will—both national and local—to effect long-needed changes in the sector's institutions, from access to finance to access to extension work, from mechanization to land titles, from allowing land-reform beneficiaries to consolidate their small landholdings into viable land sizes that will allow competitive agri production.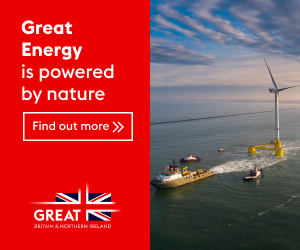 Agri-business is a key component of economies across the European Union and Asean. The food-and-beverage industry is Europe's largest manufacturing sector, while agriculture accounts for more than a quarter of GDP in several Asean member-states. In the Philippines agri-food or agri-businesses have a great future if success is built on successful models like Nestlé (coffee) and La Frutera (fruits), creating "win-win" alliances between farmers and industrial companies that can process the produce and have access to markets. There are more good examples that can be highlighted in future columns, examples in cacao, abaca, onions, vegetables, etc. We will have to think in terms of trading and buying stations close to farmers; we have to look at intercropping and severe reductions in postharvest losses.
Why Europe as a destination for Philippine food/fruit/seafood products? The EU offered the Philippines GSP+, allowing a large number of products to enter the EU at zero duty. No other Asean country has been offered this advantage.
Given this scenario, it is recommended that the EU and Philippines strengthen cooperation in the following key areas:
Trade-related capacity-building support to regulatory and enforcement institutions in Asean;
Product safety, labeling and technical standards and SPS acceptance;
Mutual recognition of food product registrations and of export establishments certified by the national competent bodies;
Export-quality infrastructure, which includes testing laboratories and inspection agencies; and
Best practice customs valuation and transfer pricing frameworks for related party transactions.
Why does it make sense to focus on these key issues and key recommendations?
Asean has a large agricultural base with over 60 million hectares of arable land. Agriculture accounts for over 25 percent of GDP in several Asean member-states, such as Myanmar, Cambodia and Lao PDR.
Businesses in the EU agri-food chain generate a turnover of €2.2 trillion and provide direct employment to more than 33 million Europeans. Together, the European food and drink industries are the largest manufacturing sector in the EU in terms of turnover, value added and employment. Cooperation between Filipino and European small and medium  enterprises in this important sector can easily create win-win situations, in which the Filipino farmer  becomes part of a supply and value chain.
In other words, plenty of work to do, preparing for increased production and trade of agri-food products, allowing the farmers to create income, which will keep their children on the farm rather than moving into urban centers. Poverty reduction in the Philippines is only possible if the revolution in agri-food succeeds. The time to do it is now!