Briefs appoints new chairman
TAIWANESE electronics product manufacturer D-Link International Pte. Ltd. announced on March 16 the appointment of Douglas Hsiao as the firm's new global chairman of the board. He will replace John Hsuan, who will continue to serve on the board. Hsiao has over 30 years of experience in the industry and has served as D-Link's CEO and vice chairman of the board since 2015. He is the former general manager and current corporation representative of the board director at Alpha Networks Inc.
F5 Networks appoints Judd to lead sales in Asia Pacific
F5 Networks Inc. announced recently the appointment of Adam Judd to the company's leadership team as senior vice president for sales in Asia-Pacific. Based in Singapore, Judd is responsible for charting F5's strategic business growth across 14 countries in the Asia-Pacific region, the company said. He will be reporting directly to Executive Vice President of Worldwide Sales John DiLullo. "The rate of change in our cloud, security, Internet of Things and service provider markets is accelerating at a breathtaking pace," DiLullo was quoted in a statement as saying.
ViewSonic launches products at GESS '17
VISUAL solution products provider ViewSonic Corp. recently launched products that were showcased at the  Global Educational Supplies and Solutions (Gess) 2017 in Dubai, United Arab Emirates. "Our goal is to encourage our customers to keep up with trends in technology by offering products that are easy to integrate and have a more intuitive feel," Johnson Choi, ViewSonic's director of sales and marketing, was quoted in a statement as saying. "Our partnership with some of the most dynamic software and hardware companies in the industry has helped us develop our most high-performance and user-friendly interactive flat panels, corporate displays and projectors to date."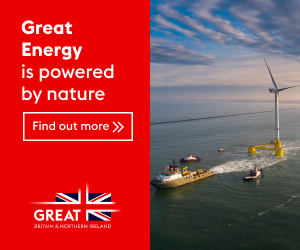 HP promotes ink cartridge
HP Inc. is promoting its ink cartridge the American technology company claims produces ink cartridges that use 36,000 drops of ink per second. The American technology firm said photographs printed using Original HP cartridges remain fade-resistant and free from smudges and streaks. "Its fast-drying and anticurling properties also prevent costly and inconvenient paper jams," the company said. Original HP Ink's affordability also allows for more prints at a lower cost.
DocsCorp products now Citrix-ready
PITTSBURGH, US-based DocsCorp, a provider of document productivity tools, announced on March 16 that its products have been verified as Citrix-Ready, a program that helps customers identify third-party solutions that are recommended to enhance virtualization, networking and cloud-computing solutions from Citrix. DocsCorp said its products are now listed in the Citrix-Ready Marketplace, which hosts over 30,000 verifications plus an extensive list of verified products and solutions compatible with a range of Citrix products.