THE Manila Electric Co. (Meralco) is targeting to register 100,000 users of its prepaid electricity service by the end of the year, a company official said on Wednesday.
During a Meralco prepaid electricity media visit at the Touch Global Elite Residences in Manila, Meralco Head for Marketing and Customer Solutions Tony Valdez said over 42,000 franchise customers are now enjoying the benefits of Kuryente Load (KLoad), the utility firm's prepaid electricity service.
Of these, 20 percent are lessor-lessee accounts, 20 percent are condo units and 60 percent are residential customers.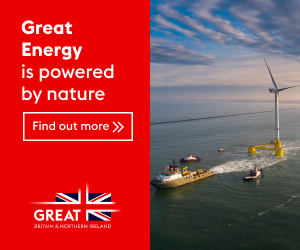 KLoad is available in Mandaluyong, Manila, Pasig and parts of Rizal.
The utility firm, Valdez said, is now ready to accept an additional 100,000 prepaid customers from the current 42,000 users by year-end.
By February 2017, the service will be available in Makati City. Meralco also plans to offer KLoad in San Juan, Marikina, Caloocan, Quezon City, Pateros, Pasay and Taguig by the end of 2017.
Based on research from actual consumer usage, customers who shifted from postpaid to prepaid are able to effectively monitor their consumption daily via text-messaging service and, as a result, they can save an average of 20 percent on electricity consumption. This translates to total savings of around P300 per customer.
Since there is no longer any need for residents to wait for bills or settle accounts, "condormitels" are now using prepaid electricity to provide more convenient and manageable service to its occupants. Buildings near various universities now act as condominiums, dormitories and hotels all rolled into one, catering to two to four students per unit.
Touch Global Elite Residences is an example of condormitels and is near the University of Manila.
During the media visit, four occupants of one unit at the Touch Global Elite Residences consumes an average of P1,500 KLoad for three months.
Valdez said students using prepaid electricity service divide and schedule their respective contributions to the electricity bill in an alternating scheme. With this, students become more conscious of their electricity consumption, and eventually, begin practicing energy efficiency in their daily lives.
Load denomination is as low as P100.
KLoad service, running on the latest "smart" meters, can detect outages instantly, allowing for faster restoration.
Valdez said the company has applied for an additional 235,000 "smart" meters with the Energy Regulatory Commission (ERC). "It is on hold until we file the propose rules on advance meter service," said the Meralco official.
The smart meters will cater to both prepaid and postpaid Meralco customers.