THIS is becoming to be a habit.
After Aldin Ayo left Letran—after steering the Knights to the National Collegiate Athletic Association (NCAA) crown two seasons ago—in favor of De La Salle, which he also led to the championship, Jamike Jarin has followed suit and dropped his red shirt at San Beda for National University's blue at the University Athletic Association of the Philippines (UAAP).
The BusinessMirror learned of Jarin's departure from the Red Lions camp from team insiders and this was confirmed by San Beda school officials, who announced the creation of a search committee for the multititled coach's replacement.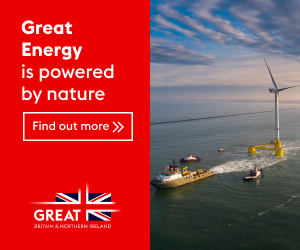 San Beda benefactor Manuel V. Pangilinan (MVP) approved of Jarin's transfer to the Bulldogs on Sunday night during the Christmas party of the Meralco Bolts, where Jarin is one of Norman Black's assistant coaches.
Jarin, who also regained the NCAA crown for San Beda this season, replaced Eric Altamirano, who stepped down after failing to lead NU to the Season 79 playoffs.
Altamirano led the Bulldogs to the Season 77 crown, ending the school's six-decade title drought. But the squad finished with a 5-9 win-loss record this season and missed the Final Four for the first time in five years.
The decision to leave San Beda was difficult for Jarin, the BusinessMirror learned, because he also gave up his job with the Bolts in the Philippine Basketball Association (PBA).
But NU management offered Jarin a four-year contract, which "was a little over" of his salary at San Beda.
Jarin was a champion coach in UAAP juniors basketball, leading the Ateneo Blue Eaglets to eight titles in 12 finals appearances. He was also the mentor of the Batang Gilas in 2014.
The transfer of Jarin to NU could pave the way for Boyet Fernandez to return to San Beda. Fernandez was replaced by Yeng Guiao as head coach of NLEX in the PBA.
Besides Jarin, also considered for the NU post were Frankie Lim, Jeff Napa and Louie Alas and, according to the source, Lim was strongly considered for the position because of his ties with NU Athletic Director Chito Loyzaga, his Red Lions teammate.
San Beda's Jose Mari Lacson, also the NCAA Management Committee chairman, meanwhile, confirmed of Jarin's departure.
"I just learned today [Tuesday] he [Jarin] already said good-bye to the players," Lacson said.
Lacson also named Fernandez and Alas as possible replacements for Jarin, but Jimmy Alapag also stayed high on the list.