The average farm-gate price of local corn has gone up in recent weeks, as El Niño continues to ravage major corn-producing areas in the country.
The dry spell has made it difficult for farmers to increase yield, causing the buying price of yellow corn to increase to P15 per kilogram, from P13.50 per kg, according to data from the United Broiler Raisers Association.
Data from the National Food Authority (NFA) showed that as of April 29, the average farm-gate price of yellow corn reached P12.67 per kg, 11.14 percent higher than the P11.40 per kg recorded in the same period last year.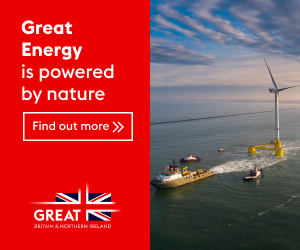 The farm-gate price of white corn also rose by 16.11 percent to P14.27 per kg, from P12.29 per kg recorded in the last week of December 2015.
"The price is good, but farmers are now reaping low yields from their farms, as low as 6 metric tons [MT] per hectare from the normal yield of 10 MT per hectare," Philippine Maize Federation (PhilMaize) Inc. President Roger Navarro told the BusinessMirror.
"The difference of 4 MT can make a difference in their income," Navarro added.
El Niño slashed corn output in 2015 by 3.24 percent to 7.52 million metric tons (MMT), from 7.77 MMT in 2014.
The Philippine Statistics Authority  has also projected that the 2016 first-quarter  production of corn may only reach 2.1 MMT, 12.4 percent below the 2015 level of 2.37 MMT.
"Harvest area may contract to 669,200 hectares from 685,100 hectares or by 2.3 percent. Yield per hectare may drop to 3.1 metric tons (MT) from 3.23 MT," the PSA said in a report.
PSA said corn output may decline in Bukidnon, North Cotabato, South Cotabato, Ifugao, Iloilo, Sultan Kudarat, Sarangani, Negros Occidental, Quirino, Zamboanga Sibugay, and Capiz. Corn is the second most important food crop in the Philippines after rice.
Navarro said corn output could drop further due to lack of irrigation water and the decision of farmers to forego planting. He said the three major corn-producing regions in the country—Regions 2, 10 and 12—have been badly affected by the drought.
"In Isabela, a number of farmers tried to plant late last year. The corn crops that were damaged were supposed to be harvested last January," Navarro said.
PhilMaize noted that Mindanao—a major corn-producing region in the country—continues to bear the brunt of El Niño.
According to the latest data from the Department of Agriculture, corn farmers have already incurred losses amounting to P2.6 billion due to the dry spell.
What's keeping the price of local corn from further going up, Navarro said, is the low price of feed wheat—an alternative ingredient for manufacturing animal feeds—in the international market.
"The poultry and livestock subsectors import feed wheat, which serves as a replacement for corn," Navarro said. Low international prices, an industry source said, have encouraged feed millers to import more feed wheat.
Industry data showed traders import an average of 1.5 MMT of feed wheat annually. The Philippines also imported 500,000 MT of corn in 2015.
The Philippine feed milling industry is considered as one of the biggest and most organized support industries in the country, providing feeds to practically all species of domesticated poultry, livestock and aquatic animals. Its biggest clients, however, are the swine and poultry industries.
The most common feed ingredients used by local feed millers are yellow corn, soybean oil meal, rice bran, copra meal, fishmeal, and wheat and wheat byproducts. Cassava and sweet potato meals, brewer's yeast and ipil-ipil leaf meal are also used as feed ingredients at a lesser extent.
Among the feed ingredients, corn is considered the most critical, as it represents about 50 percent of formulated animal-feed rations.