By Roderick L. Abad / Contributor
THE Philippine tourism industry is growing faster than the global and Asian average and is seen pushing the country's economy from 2019 to 2021.
At the launching of the Hospitality Investment Conference Philippines in Makati City on Wednesday, Department of Tourism (DOT) Undersecretary Benito Bengzon Jr. said inbound foreign tourists reached more than 5.3 million in 2015, 10 percent better than the 4.8 million arrivals in 2014.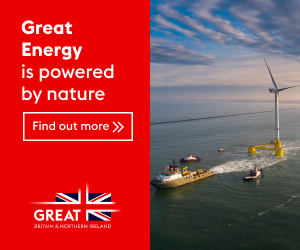 This is higher than most countries in the region, which collectively grew by 5 percent with a total of 277 million visitors last year and, likewise, greater than the 4.4-percent hike to 1.2 billion travelers across the globe, as per the United Nations World Tourism Organization.
Revenue-wise, the tourism sector generated around $6 billion in 2015, mainly due to higher visitor expenditures and longer stays.
Its contribution to GDP was more than 8 percent, while employment has reached close to five million.
"Overall, the economic outlook remains positive. Our estimated GDP growth of 5.7 percent in 2015 is still one of the best in the region. This is expected to increase to about 6.1 percent in 2016," Bengzon said.
Aggressive travel campaigns, increased air traffic and improved infrastructure are among the driving factors of robust tourism in the country.
The DOT undersecretary noted the government's liberalized civil aviation policy, which has resulted in more visitor traffic to other gateways, such as Mactan-Cebu, Kalibo, Clark and Davao.
"These are just some of the investment areas that will be accessible to more international flights from short and long-haul markets and which you may want to seriously consider for investment," he said.
Bengzon added that the "It's More fun in the Philippines" initiative launched four years ago has created a buzz for the country that lured more visitors. The campaign gained international citations for its various destinations.
"We believe that our sustained advertising campaign has created a higher awareness level around the globe and helped us gain all these recognitions," he said.
As an offshoot of the successful initial campaign, the DOT then launched the Visit the Philippines Year 2015, and this year kicked off a first of its kind: Visit the Philippines Again 2016.
This is the first back-to-back tourism initiative aimed at sustaining the DOT's global advertising presence, according to the official.
At a sideline interview, he told reporters that they also have addressed infrastructure requirements by entering into a convergence program with the Department of Public Works and Highways.
Started in 2013, the program aims to ensure that access roads to key tourist sites are built and properly maintained.
"We allocated about P15 billion in 2015. [In] 2016, we're looking at about P24 billion," he said, adding: "Just a few examples, we've developed a number of access roads in the province of Albay. In Cagayan de Oro, we've also worked for the development of roads there."
The DOT also forged a similar initiative with the Department of Transportation and Communications to guarantee that major airports and seaports are ready for the influx of visitors.
Bullish on a more equitable distribution of visitor traffic nationwide, the tourism undersecretary sees tourist arrivals reaching 6 million this year, generating $6.5 billion in revenues.
He also expects tourism's GDP contribution at around 10 percent to 12 percent in the next three to five years.
To help achieve such goals, the DOT's overall game plan for tourism is anchored on the National Tourism Development Plan of 2011 to 2016. Covering the period 2017-2022, it will focus on encouraging more investments and ensuring inclusive growth.
"We will come up with an official title for the plan. But for now, we are just using the generic term 'Successor Plan'," Bengzon said.
"[With this blueprint], we will have to continue to work on air access because we are almost entirely dependent on air traffic to bring our visitors.
We would have to continue to expand the capacity and continue to widen the offers in terms of products and services. And then, of course, continue empowering our stakeholders," he stressed.