When people talk about cancer, one would readily assume a dreaded disease that damages the lung, bone, skin or even the brain—but not the thyroid. Fact of the matter is that not too many know about it or dismiss it easily, probably due to low incidence worldwide. But in the Philippines, the cases are rising.
But do you know that thyroid cancer even when it's been treated or your thyroid gland has been surgically removed to rid off the cancer cells can cause a lot of sufferings to patients or survivors because hypothyroidism can occur. And even those with their thyroid gland intact, hypothyroidism can be a life-long ordeal.
Three weeks ago I had the chance to interview a thyroid cancer survivor, who is now the president of the Philippine Thyroid Cancer Survivors Inc. (PhilThyCas) — Imee G. Reamon,R N.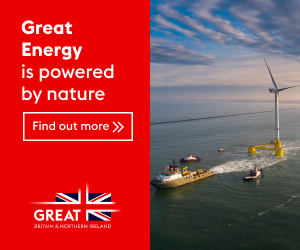 In our conversation, she shared with me the very difficult ordeal she went through when she learned about, first, that she has a thyroid disorder, and had to undergo a neck surgery to rid off some nodules. But just after two months, Reamon went back to the surgery table to have thyroidectomy because of thyroid cancer.
To manage the growth of cancer cells in the glands, doctors usually advise their patients to undergo radioactive iodine (RAI) treatment and hormone replacement therapy. But during the course of RAI, doctors will suspend the thyroid replacement therapy for a duration of four to six weeks, allowing the remnants of cancer cells and glands to effectively absorb the radioiodine. When the hormone replacement therapy is halted, hypothyroidism sets in.
Reamon said that hypothyroidism can jeopardize everything—her work, her performance, her memory, her weight and even emotions.
It's been five years since she survived thyroid cancer, but her fight will be a lifetime not just for her own health but also for the health of others who are suffering from thyroid cancer and other thyroid disorders.
Though sometimes afraid of what lies ahead, Reamon is mustering all the courage and strength to face each day with a smile, and she hopes to share everything she's learned about her disease and how to manage the disease successfully.
***
Today's issue of Health and Fitness is dedicated to the brave and generous volunteers of the PhilThyCas who have been working so hard to raise awareness about thyroid diseases, especially thyroid cancer.
Last Saturday PhilThyCas together with the Philippine Society of Endocrinology Diabetes and Metabolism, Inc. held the second Annual National Thyroid Cancer Awareness Summit at the University of Santo Tomas.
Mostly women the cancer survivors show their support to each other by sharing their own stories of their struggles and how they fought and survived the disease.
According to PhilThyCas President Imee G. Reamon,R N., she hopes for the group to become more aggressive in helping each other, lifting more each other and caring more each other through strengthening support system.
She added that providing sustainable programs would give survivors opportunities to increase their knowledge about their disease through awareness. Reamon also stressed that strengthening partnership with medical, public and private entities can help to institutionalize sustainable programs of the PhilThyCas in the near future.
***
Just recently the Lower House passed the bill (House Bill 2307), an Act of declaring the fourth week of September of the Thyroid Cancer Awareness Week, through the efforts of PhilThyCas and support of the Buhay Party List that lobbied the bill in Congress.
***
While producing this issue, I came across some research and studies about thyroid medications and even asked some friends who have received RAI.  And from the summit, which I atteneded last Saturday, I gained a better understanding about RAI, and patients or even their relatives must not be afraid to take RAI. However, it is a fact that most patients who are in RAI experience hypothyroidism. Some friends I know who have hypothyroidism told me the its scary symptoms and they are really something that must be addressed.
Here in the Philippines, a synthetic thyroid-stimulating hormone (Thyrogen) is already available in the market. This medicine prevents the symptoms of hypothyroidism, patients have the option to use synthetic TSH to keep them on levothyroxine, thus preventing the symptoms and complications caused by hypothyroidism.  The effect of synthetic TSH is the same as the natural elevation of TSH following THW.  It can stimulate remnant thyroid cells (whether normal or malignant) and to absorb iodine that is found in the blood stream, including RAI.
Synthetic TSH is a prescription medicine, which can only be given by a doctor after assessments are done to patients in order to determine disease condition, suitability and other relevant factors.