Lazada Philippines, Southeast Asia's No. 1 online shopping and selling destination, celebrated its third anniversary with a three-day gadgets sales from March 24 to 26.  The event kicked off with a news conference hosted by Inanc Balci, cofounder and CEO of Lazada Philippines.
A perfect sale of gadgets and what-have-yous that can catch fun moments during summer "gimmicks" this season.  From DSLRs, high-end mobile phones, and other items essential for travel and leisure, the three-day sale is a hit among avid shoppers of Lazada and online shoppers in general.  Special codes came with special discounts that online-shoppers really enjoyed.
"We are delighted to be celebrating our third year of rapid growth this month. Looking ahead, Lazada will continue to focus on increasing its assortment range, expand our logistics infrastructure and payment solutions to further enhance the effortless shopping experience for our customers," said Balci.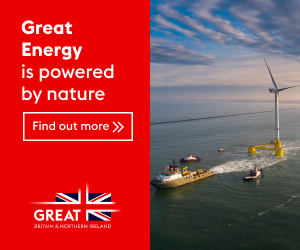 Also, during the three-day celebration, were fun contests and games on their site—Lazada.com.ph, as well as on their Facebook Fanpage.  There was also hot discounts and bundles available on the Lazada Mobile App during the celebration.
Lazada Group rapid grew since its launch in March 2012. The company now has over 4,000 employees across the region and has raised approximately EUR 520 million in funding from leading sector specialists and investors including Temasek, Tesco, JPMorgan, Kinnevik and Rocket Internet, among others.
Lazada.com.ph received 18 million visits in December 2014. By continuing to focus on developing the marketplace platform to support brands and merchants, the company reached more than 1,600 sellers by the end February 2015.  This effort resulted to 40 million unique visits to its site and mobile app by the end of December.  This performance is testament to the company's focus on delivering an effortless, secure and reliable one-stop shopping experience for its customers.
During the launch logistics was among the topics asked to be addressed by visitors.  According to Balci,  Lazada Group is investing heavily to develop further its infrastructure. The company now has eight warehouses and a dedicated Lazada Express last-mile delivery fleet with 50 hubs covering 80 cities. In addition, Lazada Group has partnered with 60 express transport and courier companies across the region to provide customers with quick and reliable delivery.
Balci added, "We thank our customers for their support and hope they will enjoy the birthday-sale promotions as part of Lazada's anniversary celebration."
Summer should be spent outdoors, in the sand surf and sun of the Philippines, while malling is a way of life for most of us, spending it shopping in the malls are a bit too conventional.  Lazada has the answer for the shopping and hopping needs of travelers and wanderers this summer.  Lazada.com.ph is the virtual shopping center for us Pinoys.