AYALA-LED Integrated Micro-Electronics Inc. (IMI) will be on an investment mode after it implements its selling of shares to the public for the first time after its listing by way of introduction some four years ago.
John Eric Francia, Ayala Corp. managing director, said IMI now has several plans on how to expand its business, such as increasing plant capacity and boosting its operations.
"I think their follow-on offering will happen [before the end of the year] because that has been moved several times. You can only delay so much. But now, there's more clarity on the strategy of IMI and things have gotten much better. Now, IMI is again  more on an investment mode," Francia said.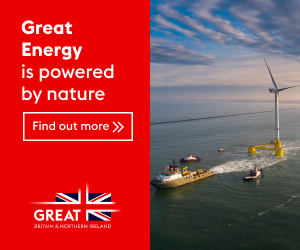 IMI plans to raise as much as P3 billion for the offer of some 215 million shares with an over-allotment of 85 million shares at P10 apiece. The price was a premium from last week's close of P7.96.
BPI Capital Corp. has been picked as the transaction's issue manager and lead underwriter for the deal.
The company said proceeds from its offering will be used for capital expenditure, business expansion, refinancing and working capital requirements. The offering comes more than four years after its listing by way of introduction in January 2010.
IMI president and CEO Arthur Tan said the company decided to deliberately delay its follow-on offering as the market conditions back then were not conducive enough for the measure. He said the company decided to instead pay the necessary penalty for the delay in its offering. According to the rules of the Philippine Stock Exchange, a company that listed by way of introduction must sell shares within the year after it becomes public.
"We feel that the current market was not fair to the current shareholders. If we went ahead and tried to comply by issuing new shares, that will dilute the current shareholders at a market price that it is being given. The global economy is just returning and we see the numbers as they are going up," Tan said.
IMI's profit reached $11.3 million for the first half of the year ending in June, up by more than 400 percent from the previous year's $2.1 million.
For the second quarter alone, its net income reached $6.3 million, more than three times last year's profit.
Revenues for the period grew by 9 percent to $225.2 million from $205.7 million last year.
The company's consolidated first-half revenues reached $431 million, up by 23 percent from $350.5 million for the same period last year.