SUPERtyphoon Karding (international codename Noru) and typhoons expected in the last quarter of the year will not have a significant impact on the country's domestic prices, according to the Asian Development Bank (ADB).
In a virtual briefing on Wednesday, ADB Director General for Southeast Asia Ramesh Subramanian told reporters that with this, the ADB is unlikely to revise its inflation expectations for the Philippines this year.
ADB earlier projected that commodity prices are expected to post faster growth at an average of 5.3 percent this year compared to the 4.9 percent estimated in July. (full story here: https://businessmirror.com.ph/2022/09/22/adb-keeps-phl-growth-forecasts-for-22-23/)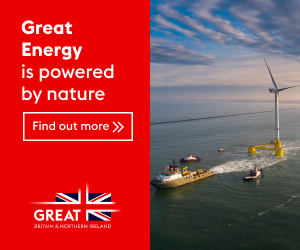 "We do not have any specific concerns with regard to inflation being [driven] up in the Philippines. Clearly, the policy stance, policy measures that the government and the central bank have adopted certainly would be focused on managing inflation and bringing it down," Subramanian said in a briefing. Subramanian said that while there is a threat that pent-up demand from the lockdowns would be considered inflationary, the financial situation would offset the impact and not cause prices to skyrocket.
"At this stage, we are not looking at any significant changes to the outlook projections that we just released last week. We'll obviously be continuously monitoring this, but again, I'll underline that we do not see any serious concerns. We are in fact, actually, on the contrary, quite optimistic," Subramanian said.
Even with this, Subramanian said, Central Banks have sufficient tools to ward off inflation. The Bangko Sentral ng Pilipinas (BSP) recently raised interest rates by 50 basis points placing the country's interest rates at 4.25 percent effective last September 23, 2022.
This is the third consecutive month that the BSP hiked its benchmark rates: first in an off-cycle hike in July of 75 basis points, and another one in August, 50 basis points. (Full story here: https://businessmirror.com.ph/2022/09/23/bsp-raises-rates-for-3rd-month-now-4-25/)
"I think the monetary policy [is] on top of inflation stability and the Philippines is already on a tightening phase. Although we see that this typhoon [affected] Central Luzon, which is part of the rice basket of the Philippines, I think we are quite lucky that the typhoon quickly crossed the country with relatively little damage [than] what was expected earlier. So I don't think that inflation will [increase] because of this," ADB Senior Economist James Villafuerte said.
Damage caused by Supertyphoon Karding (international codename Noru) to the farm sector has soared to P1.29 billion, with over 141,000 hectares of agricultural areas affected across six regions, the Department of Agriculture (DA) said on Tuesday.
In its fifth bulletin on STY Karding, the DA Disaster Risk Reduction and Management Operations Center (DA-DRRM OpCen) said 82,158 farmers and fisherfolk lost 72,231 metric tons (MT) of produce. (Full story here: https://businessmirror.com.ph/2022/09/28/agri-damage-from-karding-hits-%e2%82%a71-29b-in-6-regions/)
Image credits: Malacañang Palace