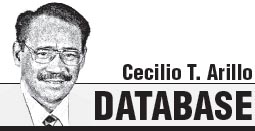 JAPAN is home to the longest-living citizens on Earth and the biggest elderly population of any country—and it's not getting any younger, said Alec Ross, one of America's leading experts on innovation.
"Japan's current life expectancy is 80 years for men and 87 years for women, and is expected to rise to 84 and 91, respectively, over the next 45 years. Between 2010 and 2025, the number of Japanese citizens 65 years or older is expected to increase by 7 million. Today, 25 percent of Japan's population is age 65 or older. By 2020 this is projected to increase to 29 percent and reach 39 percent by 2050," he said.
"All of those long-living elderly will need caretakers. Yet, Japan's low birth rates mean that what once was a staple of Japanese family life—taking care of one's grandparents and great-grandparents—will no longer be a viable model at the scale the nation needs. There will not be enough grandchildren," he pointed out.
In his best-selling book The Industries of the Future, recently published by Simon & Schuster, Ross explained: "With Japan's persistently strict immigration policies curtailing the number of workers in the country, there will not be enough humans around to do the job at all.
"Japan's Ministry of Health, Labor and Welfare predicts a need for 4 million eldercare nurses by 2025. Right now there are only 1.49 million in the country. Japan allows only 50,000 work visas annually, and unless something drastic changes, the math does not work.
"This labor shortage will hit service-industry jobs like eldercare with ferocity and will be exacerbated because caretakers have a high job turnover rate due to low pay and high rates of work-related injury from lifting patients." But the Japanese are not really worried as their high tech industry has already found its future caretakers: robots!
"Just as Japanese companies reinvented cars in the 1970s and consumer electronics in the 1980s, they are now reinventing the family. The robots depicted in the movies and cartoons of the 1960s and 1970s will become the reality of the 2020s," Ross said.
According to him, "Rival Japanese companies Toyota and Honda are leveraging their expertise in mechanical engineering to invent the next generation of robots. Toyota built a nursing aide named Robina —modeled after Rosie, the cartoon robot nanny and housekeeper in The Jetsons—as part of their Partner Robot Family, a line of robots to take care of the world's growing geriatric population. Robina is a "female" robot, 60 kilograms in weight and 1.2 meters tall, that can communicate using words and gestures. She has wide-set eyes, a moptop hairdo and even a flowing white metallic skirt.
"Robina's brother, Humanoid, serves as a multipurpose home assistant. He can do the dishes, take care of your parents when they're sick, and even provide impromptu entertainment: one model plays the trumpet, another the violin. Both versions are doppelgangers for the famous Star Wars C-3PO robot, although in gleaming white instead of gold."
In response, Honda has created Asimo (the Advanced Step in Innovative Mobility robot), a fully functional humanoid that looks like a 4-foot-tall astronaut stuck on Earth. Asimo is sophisticated enough to interpret human emotions, movements and conversation.
Equipped with cameras that function as eyes, Asimo can follow voice commands, shake hands and answer questions with a nod or by voice. He even bows to greet others, demonstrating good Japanese manners. For an elderly patient, Asimo can fulfill a range of tasks; from helping the patient get out of bed to holding a conversation.
Honda is also focusing much of its research and commercialization on robotic limbs and assistance devices that are robotic but not freestanding robots. Its Walking Assist device wraps around the legs and back of people with weakened leg muscles, giving them extra power to move on their own.
In the future, expect to see Honda making robotic hands and arms. Its goal is nothing less than helping paraplegics walk and the very frail rediscover the speed and power of their youth.
Numerous other Japanese companies are pushing the big players like Toyota and Honda. Tokai Rubber Industries, in conjunction with the Japanese research institute Riken, has unveiled the Robot for Interactive Body Assistance (Riba), which can pick up and set down humans up to 175 pounds and is designed for patient comfort: it resembles a giant smiling bear and is covered in a soft skin to guard against injury or pain.
Similarly, Japanese industrial automation company AIST has created Paro, a robot baby harp seal covered in soft white fur. Paro exhibits many of the same behaviors as a real pet. Designed for those who are too frail to care for a living animal or who live in environments that don't allow pets, such as nursing homes, it enjoys being held, gets angry when hit and likes to nap.
When President Barack Obama met Paro a few years ago on a tour of Japanese robotics innovations, he instinctually reached out and rubbed its head and back. It looks like a cute stuffed animal, but costs $6,000 and is classified by the US government as a class 2 medical device.
To reach the writer, e-mail cecilio.ar[email protected]