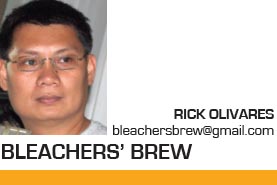 THIS French national football team did something that their countrymen were unable to do 206 years ago… and that was conquer Russia.
Napoleon's invasion of Russia of 1812 ended in one of the most humiliating and disastrous defeats for the French in terms of warfare. But in the realm of football, this French team snuck under the radar, got by good defense and peaked at the right time to claim their second Fifa World Cup trophy.
While Didier Deschamps team did well in the European championships of 2016, they were unable to win on French soil, as Portugal defeated them in extra time, 1-nil.
I say "snuck in" because Deschamps team was without some key players from their previous iterations. Gone were Patrice Evra, Yohan Cabaye, Andre-Pierre Gignac, Anthony Martial, Bacary Sagna, Kingsley Coman and Laurent Koscielny. Dimitri Payet, who was supposed to be on this squad was left out after suffering an injury right at the end of the last La Liga campaign.
So there were all these questions about Les Bleus. How was Paul Pogba's frame of mind after a tough season at Manchester United?  How would this young team perform?
Prior to kick-off of the World Cup, I figured Germany to try and repeat. I wasn't completely sure even if they did well in the run-up. I thought they masked their deficiencies against bad competition. I didn't think Portugal, Euro 2016 champions, to do it again. I like Belgium and Uruguay. But I always felt that France, manpower losses aside, would do well. After the group stage, with Germany out of the way, I felt and now said they would win it.
They were the Portugal of this World Cup—quietly sneaking in and before you know it, they have you by the throat.
Honestly, I felt that Germany just slipped up. They didn't respect their opponents, especially Mexico (after having obliterated them, 4-1, in last year's Confederations Cup). They will be back after this humiliating tournament (as will the Dutch and the Italians).
Regarding respecting opponents, Paul Pogba shared this during the prefinal press conference, "I think at the Euro we thought it was already a done deal, the mentality was not the same as now. I cannot lie that, when we beat Germany, we thought that was the final. I know the taste of losing a final. I don't want it to happen again. Against Portugal, we thought we had won it before the start of the game. That will not happen again."
Food for thought for the Germans and everyone else.
Having said that, France hit its nadir a 2010 appearance in the World Cup where they did not get out of the group stage (they lost to South Africa, 2-1, and to Mexico, 2-nil). They revolted against their ineffective coach, Raymond Domenech, protested against the expulsion of Nicolas Anelka, pulled out of a training session in full view of fans and media right after defender Evra got into a near fight with their fitness coach.
Every team has to hit rock bottom before they find their way back up. I recall how a loss to England spurred the Germans to take a second and third look at what they were doing. By 2006 they had become one of the better sides once more culminating in the 2014 World Cup triumph.
England as well seems to have finally found the right formula. After years of polarizing play (they were crushed by Germany, 4-1, in the quarterfinals of the 2010 World Cup; and never got out of the group stage of the 2014 edition, and were knocked out by tiny Iceland, 2-1, in the quarterfinals), the Three Lions gained the respect of many with their heady play in Russia. Even if they finished fourth, they will go home to a grateful England.
As for France, where to after this? Fifty players who participated in this World Cup in Russia were born on French soil. Not everyone suited up for France. Others played for other countries. That number is the most number of any nation. The country with the second-most number of players born in their home soil was Brazil, and they had 28 players in the World Cup. That is far off from the French.
People deride the French Ligue 1 as not being on a par with the English Premier League, the Spanish La Liga, or even the German Bundesliga. Sure, a French side has not won a major club trophy since 1996 when Bordeaux romped to the UEFA Cup (Marseille lost to Atletico Madrid, 3-nil, in the Europa League this 2018), but if you look at their players, there are over 370 registered French-born players plying their trade in 37 countries.
Two veterans from France's 1998 World Cup winning side—Zinedine Zidane with Real Madrid, and now, Deschamps—have made a name for themselves as top coaches.
Over 200 years ago, Napoleon was stopped at Russia by the Cossacks and the brutal Russian winter (that later claimed Germany's ill-fated drive during World War II). With a new football program, they conquered Russia. There are lessons to be learned. With Les Bleus' young core and a wealth of talent at their disposal, even this early, the French Football Federation look to continue their winning ways.
Latest posts by Rick Olivares (see all)