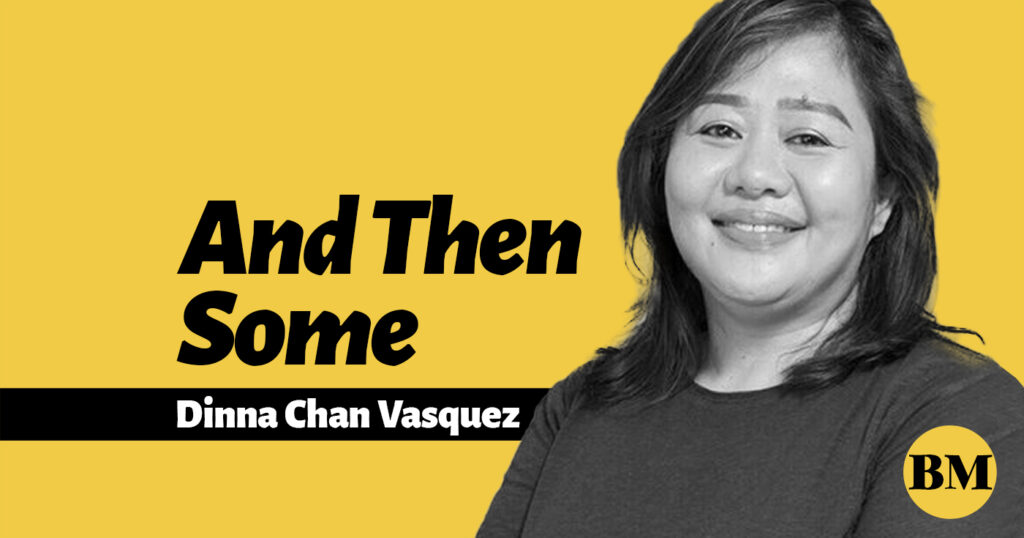 THE year 2023 has been big when it came to beauty launches, both from local and international brands. Beauty enthusiasts and makeup artists have been bombarded (and I mean this in the best way possible) by so many new products. So here's a rundown of the ones I love:
• NARS Afterglow Liquid Blush. This has been called "vacation in a bottle" because it makes the skin look so fresh. This liquid blush (I have this in the purple shade Wanderlust) is kind of like a highlighter, a tint, and hydrator in one. If you're the type who wants their blush spotted a mile away, this isn't for you. What the NARS Afterglow Liquid Blush offers is the most subtle flush of glowy color you can imagine and I'm not exaggerating when I say this. I used the term hydrator for this because it is hydrating upon application and over time. It doesn't settle into your fine lines. The blush has sodium hyaluronate that provides long-lasting hydration that lasts throughout the day, vitamin E, and vegan collagen.
• Detail Cosmetics Fresh Filter Concealer. I always thought that concealer is the one thing you should never ever scrimp on. On a whim, I decided to order the Detail Cosmetics Fresh Filter Concealer from Lazada and realized I was wrong. For around the price of a couple of grande lattes, I got a good shade match (I have this in Custard) and a formula that's just right for everyday wear. This concealer has a medium finish and is good for the undereyes. Since I bought this last month, I have been using this exclusively.
• Jason Wu Beauty Tint It Oil It Plump It. This plumping lip oil has a tingly sensation but it's also very moisturizing. I have this in the shade Boysenberry. I love this because it's very moisturizing and leaves my lips with a berry stain that's not obnoxious (no fuchsia-tinged lips here).
• Colourette Cosmetics First Base Everyday Skin Tint. This skin tint has ample coverage for you to use it as a face base. It comes in 12 shades, is dermatologically-tested, and has a broad spectrum SPF30. If you're using this, you still need a sunscreen. What I love about this is the texture, which isn't watery but not thick either. The coverage it offers is also surprising because it is a skin tint but I'm not complaining at all. My shade here is a combination of Laiya and Anilao.
• Laura Mercier Tinted Moisturizer Blush. I expected it to be sheer and lightweight but this is a powerhouse blush that's pigmented and long-lasting. You only need a pin-sized amount and a brush that's packed to make it work and you're all set for the day. What I like about this is that it seems to be thick but it doesn't lift base products even if you apply after liquid and cream makeup. It also looks good even when you wear it with foundation. The Laura Mercier Tinted Moisturizer Blush is a product that you'll appreciate more over time.
• THE PERFECT SOIRÉE. Rosanna Aranaz and Claud Baron-Paulino are founders of Retail Lab, a multi-brand lifestyle store that houses local and homegrown brands with shops at the Power Plant Mall, Estancia, and Circuit Makati. Retail Lab has created spaces for brands to introduce their products to the market. "There were so many brands founded in the past three years that we have grown to love and we're so happy to bring them to you this November for Soirée," said Aranaz.
Soirée combines the magic of the holidays with an anazing selection of unique products, brands and other offerings. Featuring more than 170 merchants that offer unique gift items from fashion and home to food and other lifestyle products, this year's Soirée is made even more special as it will showcase some brands that were founded during the pandemic.
Among the brands at Soirée are Dreambee Books, which makes personalized children's books; The Kind Cookie for delicious chocolate chip cookies, with the company donating a portion of their earnings to various causes; Paint Polish, a cruelty-free and vegan-friendly nail polish brand which allows clients to create their own nail polish shade; Amara Parfum, which specializes in handcrafted perfumes; and Casa Juan, which offers beautiful Filipino-inspired tableware.
Soirée is happening from November 24 to 26 and from December 8 to 10, 11 am to 9 am, at The Fifth at Rockwell. Access to the venue can be through the elevator in front of Starbucks Reserve of Power Plant Mall.
Image credits: Dinna Chan Vasquez and Retail Lab