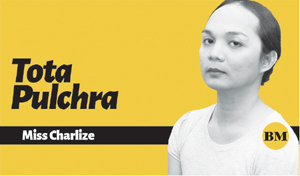 ONE of the first stores that sparkled this season is Rustan's Makati. After it reinforced its commitment to consumers with the introduction of the "Light Up This Christmas with Rustan's" campaign, an initiative that focuses on renewal and celebration, the upscale shopping mecca showed its robust support to Filipino fashion with the unveiling of its collaboration with clothing innovator Puey Quiñones and the iconic Josie Natorie.
Indeed, Rustan's has treasured Christmas as "a time of hope, light, love, and peace." And style.
RETURN OF JOYFUL SHOPPING
Rustan's chairman Zenaida Tantoco and president Donnie Tantoco heralded glad tidings with their store's festive campaign, a jolt of joy after a pandemic that affected brick-and-mortar establishments. The windows of the Makati store sparkled with larger-than-life lights, with mannequins clad in the latest fashion offerings.
A fashion mob also enlivened the evening, with live models parading in the luxe clothing that Rustan's exclusively carries. What's more, the Christmas Shop returns bigger and better than ever. Cheerful holiday decor for every creative need or personalized preferences are on display.
REBIRTH OF A CLOTHING INNOVATOR
Puey Quiñones's resilient career has had several incarnations. This time, the designer known for "personifying couture and style," and Rustan's, a "symbol of luxury and refinement," are collaborating on an exciting new collection.
"Collaborating with Rustan's has been an exceptional experience. We've brought together the best of both worlds, and this collection is a testament to the passion and creativity of our teams," explains Quiñones in a statement.
The grand launch of Puey Quiñones X Rustan's was held on November 8 at The Gallerie, 2nd Level, Rustan's Makati. The PQ Luxe collection is "a symphony of holiday hues and timeless ivory white" while each piece of the Puey Quiñones Handpainted Series is meticulously handcrafted, and the Versatile Collection is a signature Puey Quiñones' style that redefines fashion versatility.
With the "unmistakable touch of couture in ready to wear," Puey Quiñones X Rustan's collection is for anyone between the age of 20 and forever.
RESURGENCE OF JOSIE NATORI
THE Filipino-American fashion icon launched her Fall 2023 collections of couture clothing and fine jewelry called "Orient Express" at the Ayala Museum on November 14. The special preview also included a glimpse into her Spring 2024 Filipiniana Couture.
"The fall 202 couture collection focuses on a curated wardrobe of collectibles with an emphasis on kimono jackets and coats that are quintessential Natori," the lingerie and loungewear designer said in her production notes.
The idea is of a woman with wanderlust, embarking on an opulent journey via the Orient Express. Each destination requires a treasure trove of stylish travel outfits. They are exactly the ones that Natori expertly makes—high on comfort, versatility and endless black layers in monochrome with "hints of prints and rare textiles that feel effortless for each stop of one's journey, day to night, near and far."
Luxurious layers of materials include Italian fabrics from feminine laces, jerseys and knitwear with faux lambskin, double jersey, felt, and bouclé while jacquard adds texture and playful patterns. The flattering silhouettes range from asymmetrical hemlines, luxe draping, and defined pleats.
The collection offers capes, ponchos, vests, boleros, jackets and environmentally sound vegan sheared minks. All the elements of a glamorous globe-trotting adventure.
"Inspired from the opulence of the Orient Express and our signature artisanship, the collection highlights true entrance makers," Natori added. "I am pleased to be able to present the most iconic Natori shapes, luxurious fabrics, and intricate craftsmanship to treasure for a lifetime."