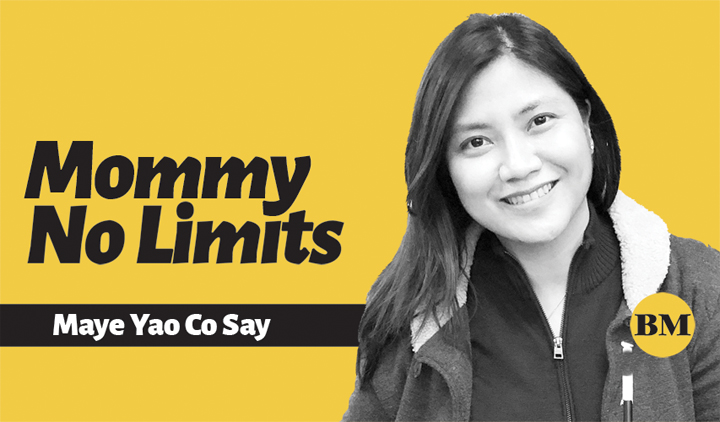 LAST week, I started to share my learnings on self-care for the heart and brain from this practical, up-to-date and comprehensive guide on caring for each organ in our body from the resource titled "The Guide to Aging Slower: Your Body's Complete Owner's Manual" by Prevention.  This week, let me continue with the lungs, skeleton and stomach.
LUNGS
OUR lungs are a pair of breathing organs in our chest that remove carbon dioxide from and bring oxygen to our blood. It's likely that you've heard that "just breathe" advice a lot recently. And while focusing on your inhalations is useful when you need to calm down, taking a proper breath is easier said than done—especially in a world that can be hard on the lungs.
Chronic respiratory disorders are on the rise in women, and lung cancer has jumped dramatically in recent decades, according to the American Lung Association (ALA). Smoking is still the primary cause, but air pollution is a huge factor, too. A study from the Johns Hopkins University found that a diet rich in apples (and tomatoes) may help repair the lungs of ex-smokers by "slowing down the lung's natural aging process, even if you never smoked," says lead study author Vanessa Garcia-Larsen, PhD. Instead of downing your daily cup of joe, sip green tea instead. Not only has it been credited with helping improve brain function and heart health, but new research also shows that it may protect against pulmonary fibrosis, a progressive form of lung disease where scar tissue builds up and limits the body's oxygen supply.
People with severe asthma may have low vitamin D levels, and foods like milk, eggs and salmon all contain the essential vitamin. Eating more pink fish may help the little ones too: kids who added fatty fish to their diets had improved lung function after just six months, according to a clinical trial from La Trobe University in Sydney, Australia.
Is vaping better for me than smoking? Many regular cigarette users turn to e-cigarettes to try to stop smoking, but there's mixed evidence about how effective this practice is, and these products are not approved by the FDA as a cessation aid.
"E-cigarettes may help some patients to quit smoking, but we recommend other methods of nicotine replacement, such as prescription medications or over-the-counter products such as skin patches, lozenges and gum," says pulmonologist Humberto Choi, MD. If you do use e-cigarettes to kick the habit, it's best to stop using them as soon as you feel confident you've beat it. While more research is needed to truly understand the long-term effects of vaping, most experts don't recommend it. "Cigarettes are incredibly lethal. Vaping isn't as harmful, but it certainly isn't harmless," says tobacco-control advocate Robin Koval.
SKELETON
YOUR bones are the rigid support system made of collagen and calcium phosphate that help keep you upright and serve as a protective cage for your internal organs. Grow and strengthen them as much as possible throughout every decade. Investing some time and energy in your bone health will ultimately set you up for a longer, healthier life and a fitter, firmer body, says geriatrician Diane L. Schneider, MD, author of The Complete Book of Bone Health.
According to the article, calcium and vitamin D work in tandem to protect your bones: calcium helps build them and slows the rate of loss, while vitamin D helps your body absorb calcium. Women in their 40s should get 1,000 mg of calcium a day, ideally from foods such as low-fat cheese, yogurt, milk, fatty fish like salmon, and leafy green vegetables. Vitamin D, on the other hand, is difficult to get from diet alone because few foods contain it (fish, eggs, and fortified products such as milk and cereal are good sources). It also advises to have your vitamin D level tested to see if you would benefit from a supplement.
Chronic inflammation not only increases your risk of disease, but it can also harm your bones. "Inflammation negatively affects bone building by altering levels of cytokines, which are proteins released by cells that regulate bone remodeling" says Tonva Orchard, PhD, an associate professor of human nutrition at Ohio State University in Columbus. (Bone remodeling is the process of bones quietly and constantly breaking down and being rebuilt to help keep your skeleton strong.) You can both quell our inner fire and slash belly fat by avoiding foods that are high in added sugar or saturated fat, like pastries, cookies and red meat, as well as sugar-sweetened beverages. Instead, opt for fruits and veggies, lean proteins, and whole grains, Orchard says.
STOMACH
OUR stomach is a sac built with muscular walls that is located between the esophagus and the first part of the small intestine. "The digestive system is amazingly complex," says gastroenterologist Chris South, MD. The article advises to eat lots of plants—fruits and vegetables. Always keep good body hygiene and general sanitation. At the same time, it advises to put a little dirt in our hands to help train kids' immune systems like gardening.
Image credits: Ruslan Batiuk | Dreamstime.com