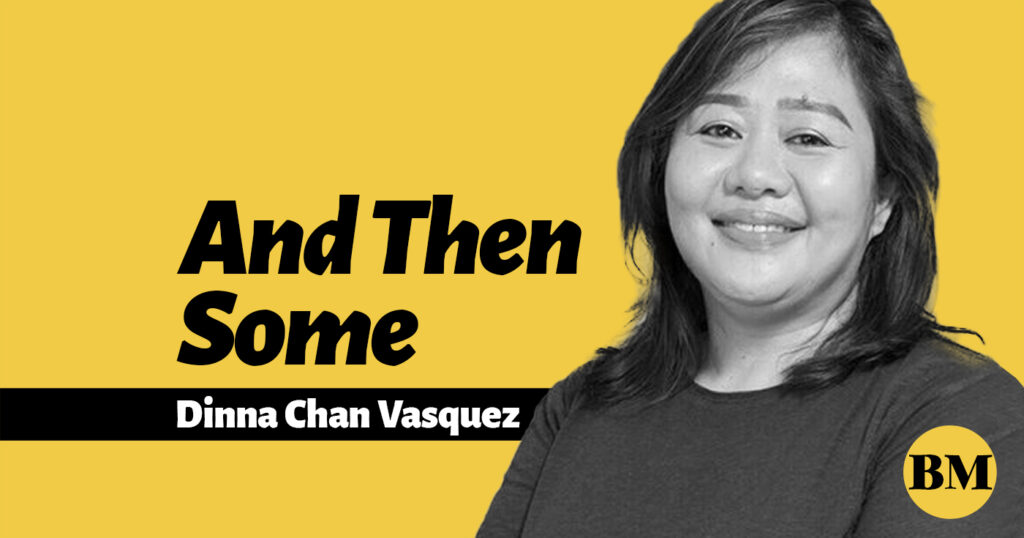 No-makeup makeup has brought forth new and resurrected products like tinted moisturizer and tinted sunscreen. These are nothing new but the ones in the market right now are more improved and offer more benefits.
One of the tinted sunscreens I have tried recently is Kojie.san Tinted Sunscreen, which comes from the company that makes the best-selling Kojie.san soap.
This tinted sunscreen has SPF 50+ PA+++ for UVA/UVB protection and RadiCare technology (Radiation Care), a protective barrier that shields the skin not just from sunlight but also from blue light that is emitted from gadgets, WiFi, and other external radiation aggressors that pollute the skin.
It also has a formula that instantly blurs imperfections such as enlarged pores, skin redness, bumps, fine lines and wrinkles.
The Kojie.san Tinted Sunscreen contains isododecane, a solvent that helps skin retain moisture, provides a weightless feel, and spreads easily without leaving a greasy or sticky residue. Other ingredients include silicones (to make the texture smooth), kojic acid, vitamin E, rosemary leaf extract, and sunflower seed oil. Kojie.san Tinted Sunscreen is available at leading drugstores and department stores for P479 for 50g and P120 for 7.5g. I have been using the tinted sunscreen for about three weeks now and here are my observations and thoughts:
The texture is amazing and can be compared to similar products from high-end brands. It blurs the skin and isn't oily. If you have good skin, you can actually get away with wearing just this.
The tint is so subtle and is really skin-adapting. It won't cake even if you reapply every 2-3 hours. Just make sure to blot before reapplication.
It works well with other makeup, both in cream, liquid, or powder form. I have used it with liquid foundation and it was OK, too.
I believe the skin adapting claims because I'm in the mid to lower end of the Pinay skin tone spectrum and it was seamless without any grey or white cast.
If there was one thing I didn't like about this, it was the floral scent. But it wasn't anything bothersome. I'm just not used to it. I still managed to wear it comfortably for hours.
Overall, I like the Kojie.san Tinted Sunscreen. It didn't irritate my skin or break me out. Reminder: Use the prescribed amount for sunscreen. This is a sun protection product that's tinted.
IT'S #TIMETOBOUNCE
Colourette Cosmetics has released a jelly-to-powder compact blush, called Colourbounce, in six shades with three finishes.
This newly launched blush series is now available in Shopee, Lazada, TikTok Shop, and Colourette's Flagship Store at SM City North Edsa for P499 each.
Staying committed to the brand's vision of "Beauty in All Ways," Colourette Founder Nina Ellaine Dizon developed Colourbounce with the goal of filling the gap in the market for a uniquely formulated vegan, paraben-free, and cruelty-free compact blush.
The Product Development team at Colourette that developed Colourbounce has been working on the blush series since July 2022 and took its time to perfect the formula for Filipino skin and lifestyle.
Colourbounce comes in different textures and shades: the matte shades are Mochi (Burnt Sienna) and Tutu (Bright Bubblegum Pink). The shimmer shades are Luv (Lovesick Red) and Bean (Cool Berry). The glitter shades are Cheeky (Cherry Blossom Flush) and Teddy (Glowing Coral).
Here are my thoughts on Colourbounce:
I love the texture. On the pan, it really bounces back when you press it down. On the skin, it's soft and very blendable.
As expected, my favorite is Mochi but I've also been wearing Cheeky a lot. I don't wear Tutu a lot but it's a beautiful pink that would look good on morenas.
As for longevity, these wear for 4-5 wears on me and I'm a sweaty person so I imagine that if you aren't, it could last even slightly longer.
Image credits: COLOURETTE COSMETICS AND KOJIE.SAN